Micronas-Hall-Effect-Sensors-for-Industrial-Applications-Part-6
Micronas HAL401SF-A
Pre-configured Linear Hall-Effect Sensor IC
Package: SOT89 SMD
Ordering Code: HAL 401SF-A
Interface: Analog Differential, 4-Wire
Temp. Range: -40°C to +170°C
Magn. Range [mT]: -50 to +50
Micronas offers the world's broadest range of Hall-effect sensors, which are increasingly being utilized in a variety of industrial applications, including factory and process automation; building, home, and office automation; medical applications; mobility and robotics controllers; agriculture and heavy machinery; garden and power tools; and household items such as washing machines, tumble dryers, induction cookers, and heating and cooling (HVAC) systems.
The HAL 401 sensor includes a temperature-compensated Hall plate with choppered offset compensation, two linear output stages, and protection devices. The choppered offset compensation leads to stable magnetic characteristics over supply voltage and temperature. The output voltage is proportional to the magnetic flux density through the Hall plate.
The HAL 401 can be used for magnetic field measurements, current measurements, and detection of any mechanical movement. Accurate angle measurements or distance measurements can also be done. The sensor is very robust and can be used in hostile industrial environments.
The sensor is designed for industrial applications and operates in the junction temperature range from -40 °C up to 170 °C.
Features
Switching offset compensation at 147 kHz
Low magnetic offset
Extremely sensitive
Overvoltage protection
Reverse-voltage protection of VDD-pin
Differential output
Accurate absolute measurements of DC and low frequency magnetic fields
On-chip temperature compensation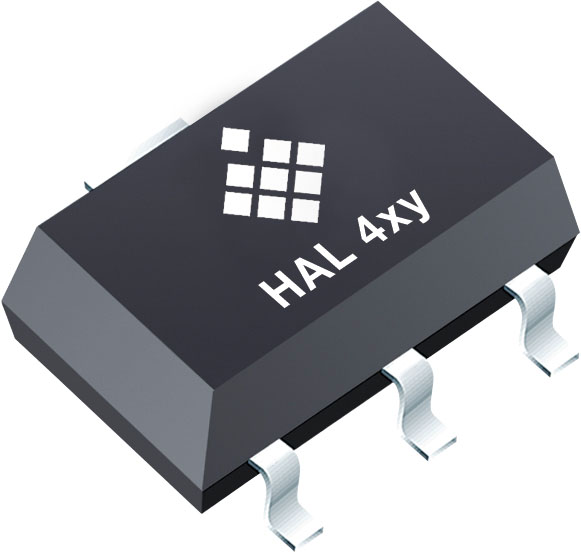 Symmetry Electronics is an authorized Micronas distributor.
Subscribe
Stay up to date with industry and supplier news!
Browse