Micronas Hall-Effect Sensors for Industrial Applications (Part 2)
Micronas HAL102TQ-I
Hall Switch Family Designed for White Goods and Industrial Applications
Package: SOT89 SMD
Ordering Code: HAL 102TQ-I
Interface: 3-Wire
Switching Behavior: Latching, High Sensitivity
Temp. Range: -20°C to +125°C
Switching Points [mT] at 25°C: BON 2.6 - BOFF -2.6
Micronas offers the world's broadest range of Hall-effect sensors, which are increasingly being utilized in a variety of industrial applications, including factory and process automation; building, home, and office automation; medical applications; mobility and robotics controllers; agriculture and heavy machinery; garden and power tools; and household items such as washing machines, tumble dryers, induction cookers, and heating and cooling (HVAC) systems.
The HAL 102 Hall switch is designed for home appliances and industrial applications. The sensors are produced in CMOS technology and include a temperature-compensated Hall plate with active offset compensation, a comparator, and an open-drain output transistor. The active offset compensation leads to magnetic characteristics which are robust against mechanical stress effects. In addition, the magnetic characteristics are constant in the full supply voltage and temperature range. The comparator compares the actual magnetic flux through the Hall plate (Hall voltage) with the fixed reference values (switching points). Based on the reading, the output transistor is switched on or off.
The HAL 102's high temperature stability and constant switching points over a wide supply voltage and temperature range make it optimal for various industrial applications.
Major Applications
The HAL 1xy is the optimal system solution for application fields, such as:
Industrial applications

Endposition detection
RPM measurement of motors
Brushless DC motors
RPM measurements in flow meters
Replacement of micro switches

White goods

Selector switches
Door lock detection
RPM detection

Power tools

Speed control
Direction switch

Home automation

Garage openers
Door openers


Features
Temperature ranges:

C (Commercial, TJ = 0 °C to +85 °C)
I (Industrial, TJ = 20 °C to +125 °C)

Operates from 3.8 V to 24 V supply voltage
Operates with static magnetic fields and dynamic magnetic fields up to 10 kHz
Overvoltage protection at all pins
Reverse-voltage protection at VDD pin
Magnetic characteristics are robust against mechanical stress effects
Short-circuit protected open-drain output by thermal shut down
Constant switching points over a wide supply voltage and temperature range
The decrease of magnetic flux density caused by rising temperature in the sensor system is compensated by a built-in negative temperature coefficient of the magnetic characteristics
High temperature stability for home appliances and industrial applications
High ESD rating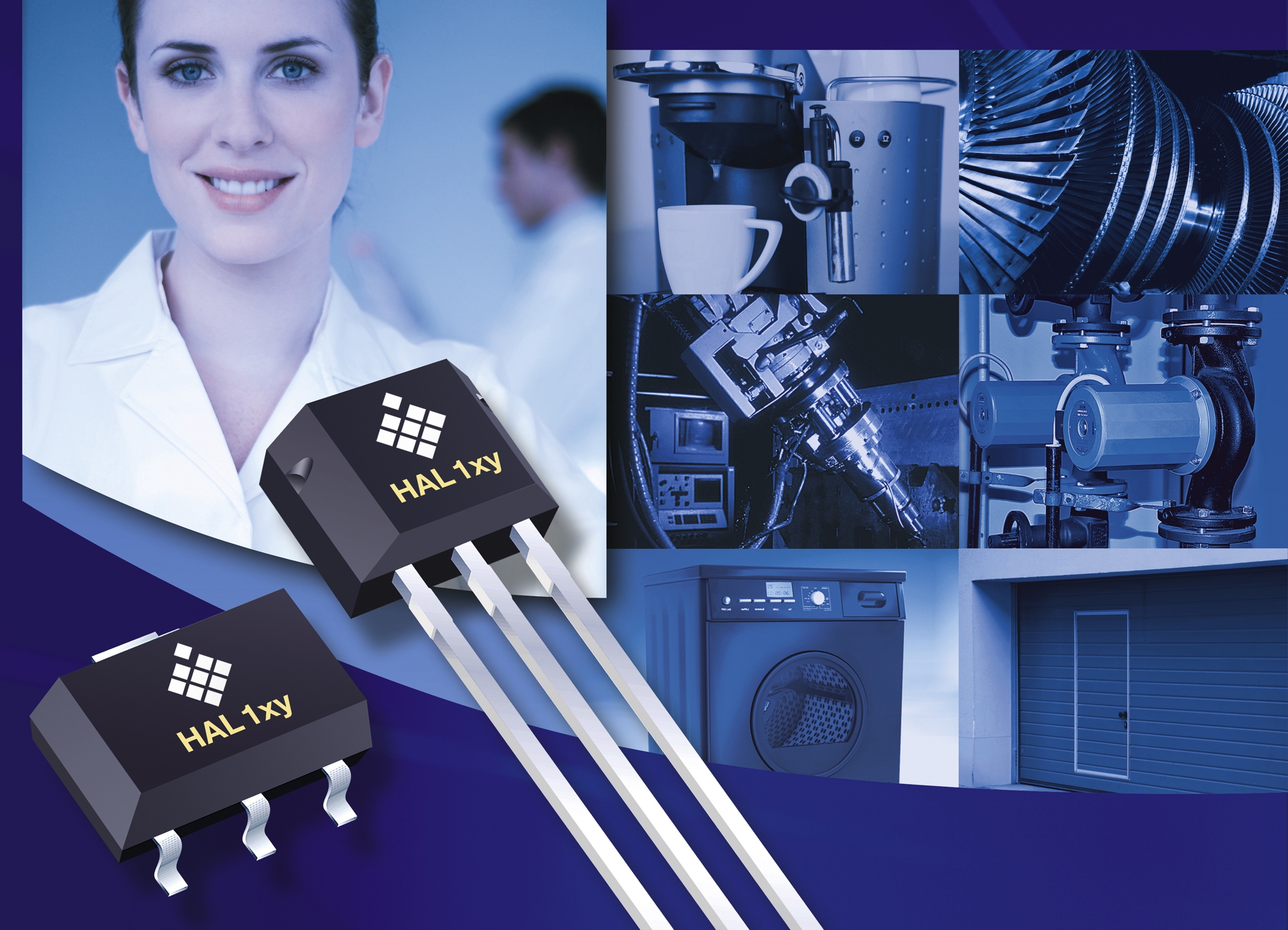 Symmetry Electronics is an authorized Micronas distributor.
Subscribe
Stay up to date with industry and supplier news!
Browse