From Averlogic: Meet our new Wireless and Mobile Smart Home Video Security Turnkey Solution
A Smarter Way to Stay Safe
Averlogic provides you a unique smart home video security turnkey solution. Up to 4 mobile wireless video cameras that require zero setup, just plug and play. Averlogic's Smart Home Video Security Turnkey Solution is integrated with IoT sensors and a Smart Gateway that will alert you in case of any emergency at home.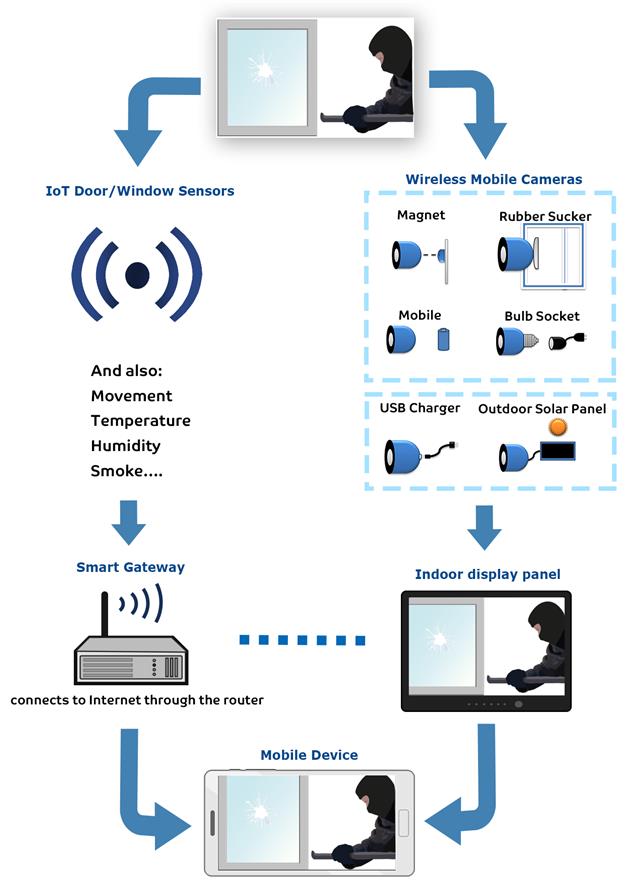 Averlogic's Wireless and Mobile Smart Home Video Security Turnkey Solution Main Features:
4 wireless and mobile HD cameras with monitoring display receiver
Easy installation: Magnet, sucking disk and E27 lamp connector
Power charge anywhere: USB power and solar power
Plug and play. Auto pairing and auto connection
SD card storage in camera site and display receiver site 24/7
Remote alarm supported by APP alert
Smart gateway supported
Security IoT sensors supported
Designed to Keep People Safe and Let Them Monitor What's Happening at Home from Afar: Get access to a huge market with Averlogic's Home Security Turnkey Solution. DIY Home Security is on the track to be a multi billion market and take over 34 percent of the home security market by 2020.
Contact Symmetry Electronics at 866-506-8829, email us or start a live chat and we'll be glad to help you with your projects!
Subscribe
Stay up to date with industry and supplier news!
Browse