From Nordic Semiconductor: Make music with interactive Bluetooth touchpads
Wednesday, August 2, 2017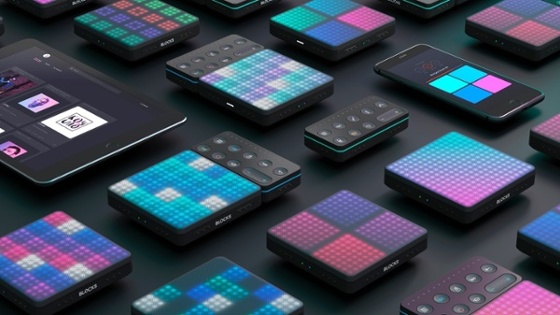 These funky light touchpads are a fun way to get to grips with making music. Bluetooth Low Energy connectivity to a smart app means you can get as creative as you want.
Most people on the planet enjoy listening to music, but far, far fewer are able to make their own music. While learning an instrument like piano or guitar requires months or even years of study, could technology allow people to get started quickly?


The futuristic keyboard is here
In the hit movie La La Land, jazz pianist Sebastian (played by Ryan Gosling) plays on the Roli Seaboard Grand synthesizer, a futuristic keyboard that warps sound based on finger movements. While that demonstrated the possibilities of the "plug and play" tech to a wide audience, the price tag of $3,299 isn't exactly accessible.
But at around one-tenth of the price, you can get your hands on a Seaboard Block, or a Lightpad Block for even less. Roli Blocks are wireless, modular, mobile music accessories that snap together to form a loop studio.
The Lightpad Block is a pressure-sensitive touchpad around the size of a fist. Two companion modules (Live Block and Loop Block) can help with performance and production. Adaptive LEDs change to create a bespoke keyboard depending on the instrument selected.


Bluetooth connectivity
The touchpad comes complete with 8 DNA connectors and full MIDI compatibility over USB-C and Bluetooth low energy. Battery life on a two-hour charge is approximately four hours, while the Bluetooth low energy range extends up to 15 meters, making a live performance using Blocks absolutely possible.
Read more: Things you should know about Blutooth range
While the hardware is well-designed, it's the software that makes the Blocks a truly smart bit of kit. The Noise app for iOS and Android allows you to be as expressive as you want with the instrument of your choice.
Turn the block into a flute and you need only apply pressure to mimic blowing. Tap softly for light notes, and harder for a fuller sound. While 120 sounds and loops are included, it's how you apply them that will produce a unique piece of music.
The Noise app connects to a Roli block via Bluetooth low energy. One of the coolest features is that, the Noise app reflects all touch events on the Lightpad block and vice versa in real time. It is truly amazing to watch how this piece of great hardware functions seamlessly with the software over Bluetooth low energy.
Read more: Which technology should I choose to connect my wearbale device to a phone?


Not just for playing around
While simple to use, more experienced musicians can also get a lot from the tools. Steve Aoki, RZA, and Grimes are among the artists who've endorsed the Roli products, while Google opened their annual I/O event with a blocks-enabled performance from Parisi on a Google Pixel.
Best of all? If you're considering a purchase, you can try the app for free to get a feel for how the system works.
Source: http://blog.nordicsemi.com/getconnected/make-music-with-interactive-bluetooth-touchpads
Contact Symmetry Electronics at 866-506-8829, email us or start a live chat and we'll be glad to help you with your projects!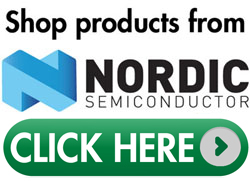 Subscribe
Stay up to date with industry and supplier news!
Browse