Leveraging Artificial Intelligence for Voice-Enabled Devices | Symmetry Blog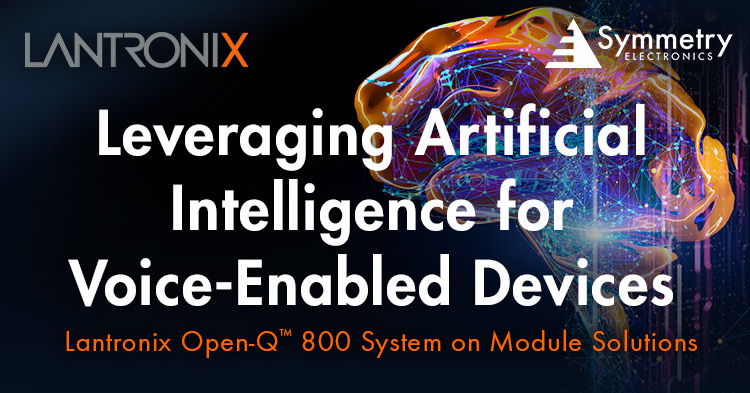 Artificial Intelligence (AI) is being leveraged across the automotive, healthcare, security, and consumer electronics industries for voice-activated devices. For OEMs working with voice-enabled applications, Lantronix's Open-Q™ 800 System on Modules (SOMs), including the Open-Q 865XR, are industry leading solutions–offering robust power and battery management, and password security.
Integrating Qualcomm® Technologies' Snapdragon 800 processors, equipped with Snapdragon Voice Activation (SVA) features, Lantronix's Open-Q SOMs support various word-recognition sound models and custom keyword programming.
Learn how to maximize artificial intelligence for voice activation and control with tips straight from the experts at Lantronix. Download the full guide below.