Level-Up Your IIoT Security
Should You Update Your IIoT Security in a Post-Pandemic World?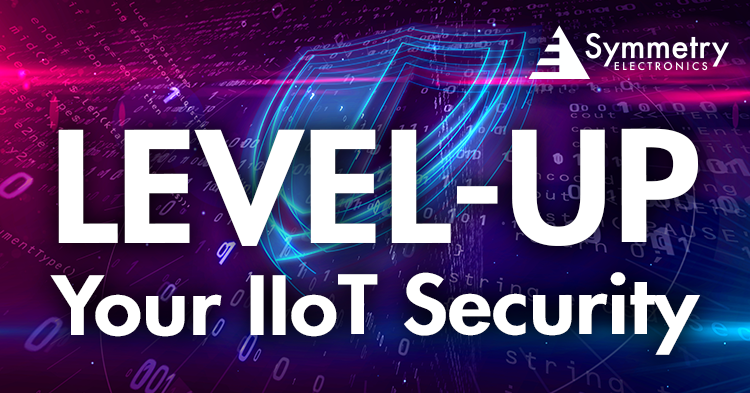 The manufacturing industry is heavily dependent on onsite employees as only "46% of the industry has enabled remote monitoring processes." The significant impact that pandemic shutdowns had on manufacturing companies highlighted the demand for digitization, remote connectivity, and asset tracking within the sector. However, just as the demand increased for modernization within the manufacturing industry, so did the risk.
What Kind of IIoT Cybersecurity Threats Should You Be Aware of?
Companies like Solarwinds, Colonial Pipeline, JBS, and Kaseya have seen cyberattacks to software and hardware post-pandemic and, if you haven't considered it already, it's time to level up your IIoT's cyber security. Developers are seeing attacks like:
Hardware fuzzing, timing attacks, hardware glitching, and triggering a differential power analysis to crash systems.
Man-in-the-Middle (MitM) attacks that disrupt device-to-device and device-to-cloud communications within IIoT infrastructure
Software attacks using binary reversing, and source code analysis to find firmware vulnerabilities
Semi-invasive firmware attacks through light emission analysis
And more
How You Can Level Up Your IIoT Security:
An upgraded, layered security approach is best to combat IIoT security threats. Layered security within IIoT systems can include:
Embedding security within hardware
Securing OS boot and device identity
Securing communication
Protecting data integrity
Additionally, the amount of counterfeit components is on the rise. It's important to authenticate devices and point-of-entry using cryptographic signatures. For an in-depth explanation of IIoT cyber-attack mitigation, check out TTI's article, Securing Industrial IoT Systems in the Post-Pandemic World.
Looking for ways to upgrade your IIoT cyber security? Contact Symmetry Electronics today!
Subscribe
Stay up to date with industry and supplier news!
Browse