Lantronix xPico Wi-Fi, A Flexible, Mobile-ready, WI-FI Solution for M2M and IoT Applications
Reduce your development costs, shorten your time to market, and leverage mobile solutions with Lantronix xPico® Wi-Fi®, one of the world's smallest and most flexible Wi-Fi device servers. xPico Wi-Fi is a pin and form factor compatible state-of-the-art member of the xPico family, providing low power, Soft AP and simultaneous client mode, full IP and WLAN stacks. The xPico Wi-Fi is a complete device server suitable for mobile M2M/IoT applications and includes industry best 5-year warranty.
Tablet & Smartphone Enable Your Devices Access your data and devices from anywhere – wired or wireless. Lantronix® industry-proven device server application and protocol stacks enables seamless remote access to device data, simplifying design integration, all while providing robust connectivity – including the ability to access data from any mobile device, including smartphones and tablets.
Robust Networking Solution Lantronix's xPico Wi-Fi is an extremely compact, low power networking solution that enables wireless LAN connectivity on virtually any solution with a SPI, USB (device) or serial interface.
Simultaneous Access Point & Client Mode The xPico Wi-Fi is a state-of-the-art solution that offers all the functions one can expect including a unique simultaneous Soft AP and client mode. This allows for easy points of access while maintaining a secure network connection.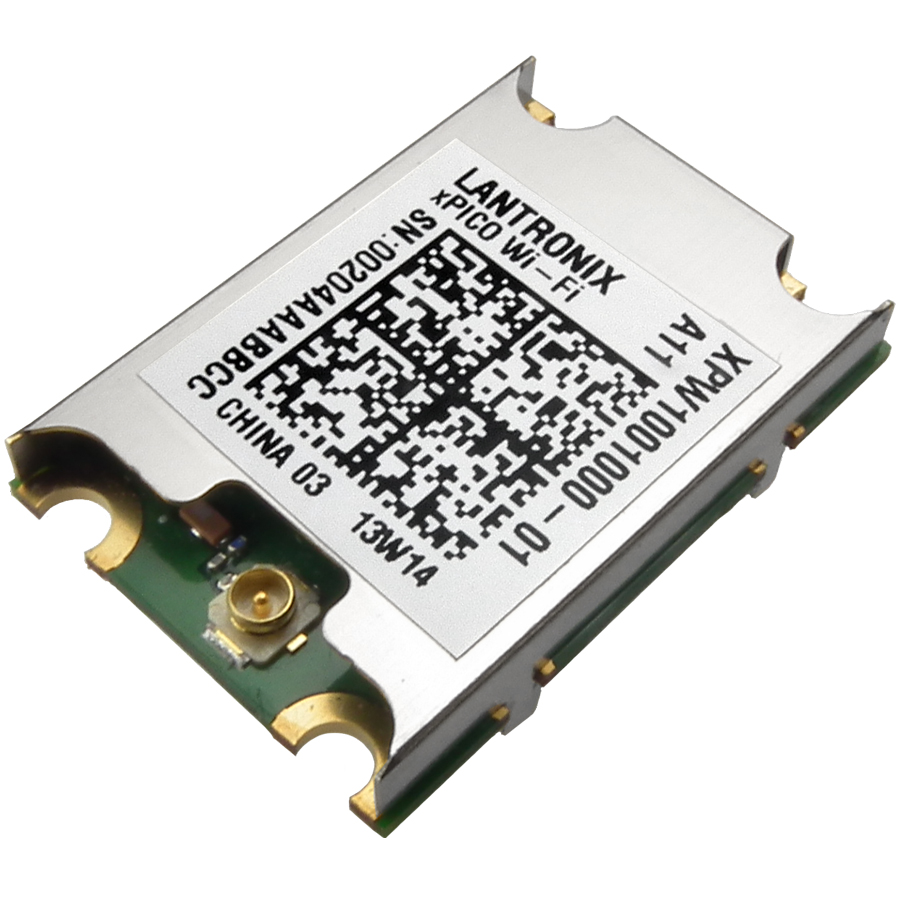 Flexibility All members of the xPico product family use the same pin compatible interface, providing unmatched flexibility whether it is Wi-Fi or Ethernet when it comes to choosing the right network device for your application.
Cost Savings & Faster Time-To-Market As one of the smallest embedded device servers in the world, xPico Wi-Fi can be utilized in designs typically intended for chip solutions, befitting in advantages to cost and time-tomarket. Its "zero host load" eliminates any need for drivers on the connected microcontroller making implementation easy and fast with virtually no need to write a single line of code. This translates to considerably lower development costs and faster time-tomarket.
For additional Lantronix product information or technical support, contact Symmetry Electronics, an authorized distributor of industry leading wireless, audio/video and embedded chips, modules and dev/eval tools. www.symmetryelectronics.com/contact-us or call (877) 466-9722.
Why partner with Symmetry Electronics? Symmetry's technical staff is specially trained by our suppliers to provide a comprehensive level of technical support. Our in-house Applications Engineers provide free design services to help customers early in the design cycle, providing solutions to save them time, money and frustration. Contact Symmetry for more information.