Keep Your System And Data Safe With The ZigBee to Ethernet Gateway with ETRX357-LRS Module
The GW-357-4 ZigBee to Ethernet Gateway with ETRX357-HR-LRS Module Gateway can provide the perfect transport mechanism allowing you to access your ZigBee sensor networks – implementing control either via the cloud or locally using a tablet or cell phone. Network managers now have the flexibility to set standard parameters to automate their network whilst maintaining the ability to override or update these configurations remotely. With secure industrial standards such as HTTPS, SSSL and AES128 you can be sure that your system and data are safe.
With so many applications requiring a low entry level gateway, Telegesis now offers a cost effective communications solution based around our "best in class" ETRX357 module technology.
The Telegesis ZigBee Gateway is also ideal as a Consumer Access Device for ZigBee Smart Energy and Home Automation deployments permitting access to data and remote device control to the homeowner.
Typical Applications:
Commercial Lighting
Industrial Sensor Network Coordinator
Smart Energy Consumer Access Device (CAD)
Health & Fitness Monitoring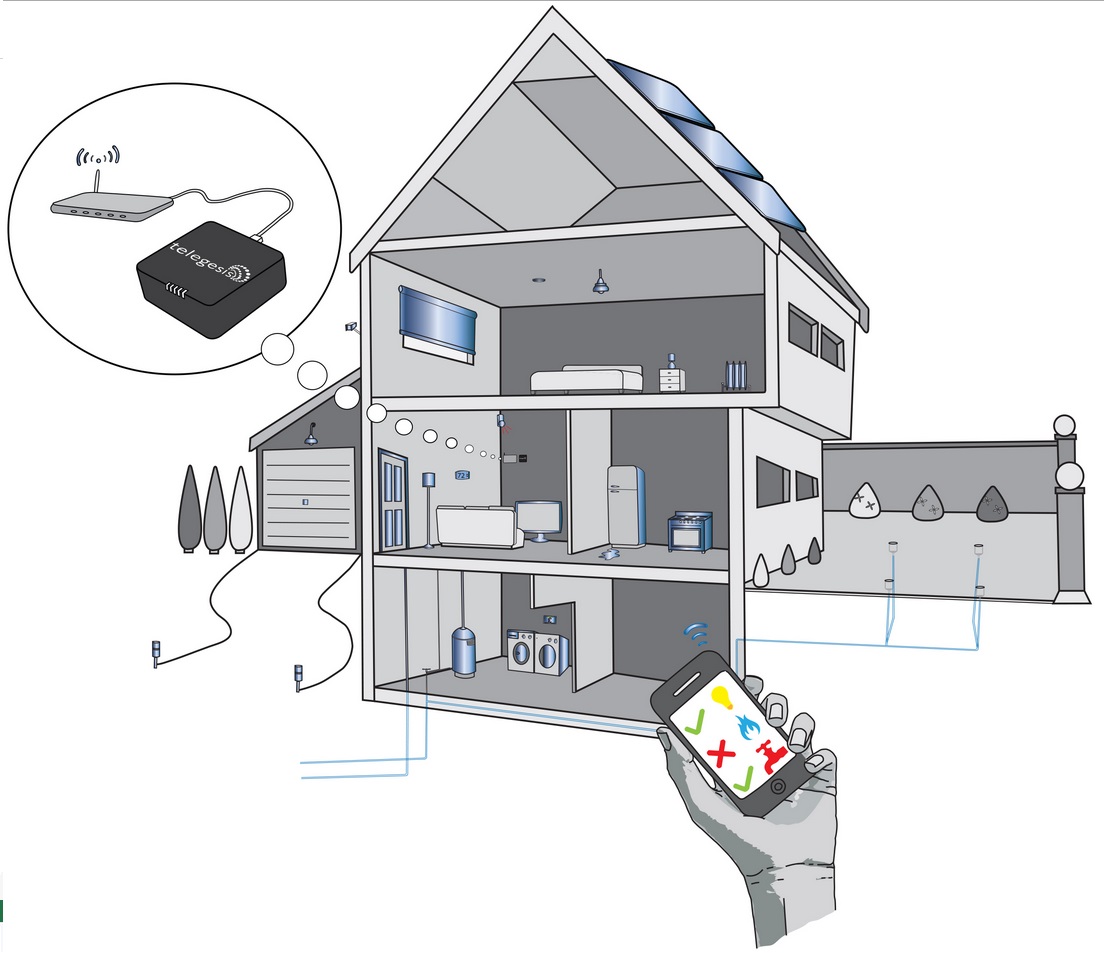 Features:
Less than 1 Watt power consumption
Powered by Micro USB connector
802.3af compliant Power over Ethernet (Optional)
Backup battery for RTC
100Mbps Ethernet, 10Mbps backward compatible
RS232 Interface (Optional)
RS485 Interface (Optional)
SD Card Interface for data storage
Internal Memory for configuration data storage
Supplied with an ETRX3 series module
Upgradeable to two ETRX3 series modules 1 x HAN plus 1 x ZSE
LEDs for status reporting and user interface
Buttons for user input
LEDs for Ethernet link and activity status
Each ETRX3 module can have an 8Mbit external flash memory for ZigBee OTA support
Small form factor 89x86x27mm
Wall mountable
Rubber feet for placing on a desktop surface
OEM branding available
For additional Telegesis, a Silicon Labs company, product information or technical support, contact Symmetry Electronics, and authorized distributor of industry leading wireless, audio/video and embedded chips modules and development tools, call (877) 466-9722.
Why partner with Symmetry Electronics? Symmetry's technical staff is specially trained by our suppliers to provide a comprehensive level of technical support. Our in-house Applications Engineers provide free design services to help customers early in the design cycle, providing solutions to save them time, money and frustration. Contact Symmetry for more information.