Introducing the Micronas HAR37xy: New Dual-die Hall Effect Sensor Using 3D Hal® Technology for Ultra-reliable Rotational and Angular Position Detection
Micronas has announced the new HAR 37xy, a programmable Hall-Effect Sensor. The HAR 37xy is the dual-die version of the HAL 37xy family. It is available in the same SOIC8 package as of HAL 37xy. Each sensor provides true redundancy as it consists of two independent dies stacked in a single package. The stacked-die architecture ensures that both dies sense the same magnetic field position, thus generating synchronous measurement outputs.
Thanks to its redundancy capability, HAR 37xy can address safety-critical applications according to ISO26262 rules. The sensor's versatile programming characteristics and its high accuracy, make the HAR 37xy the optimal system solution.
Applications include: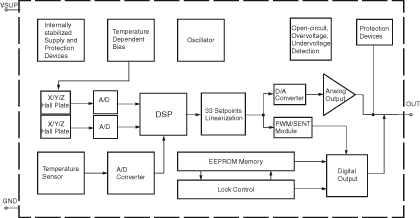 Linear movement measurement
Dual-Clutch transmission
Engine stroke sensor
Clutch pedal position
Cylinder and valve position sensing
Rotary position measurement, like
Gear selector
Contactless potentiometers
Throttle valve position
Chassis position sensors (ride-height control) with HAR 3715 – Joystick – Non-contact potentiometer
Angle sensors such as throttle position, pedal position, and EGR applications,
Read more > Smallest form factor Hall Sensor on the Market from Micronas HAC830 and HAL83x
Learn more from Micronas > Programmable Hall-Effect Sensor Family for Rotational or Linear Position Detection based on 3D HAL® Technology
Download the Data Sheet for HAR 3715, HAR 372x, HAR 373x from Micronas (PDF)
Contact Symmetry Electronics at 866-506-8829, email us or start a live chat and we'll be glad to help you with your projects!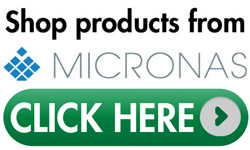 Subscribe
Stay up to date with industry and supplier news!
Browse