Internet of Things in Review at IoTFuse: Conference 2017 - from Digi International
IoTFuse put on a great event about a week ago at the Minneapolis Convention Center and Digi team members were pleased to be a part of it. The single biggest challenge was choosing which session to attend – there were 48 presentations for all 1,100 registrants to choose from. Here's a recap of a few of our favorites:
Rainforest Connection

The day kicked off with a presentation from Topher White with Rainforest Connection in which he described recycling old smart phones and turning them into solar-powered listening devices to detect illegal logging. A truly inspiring use of wireless technology to help save our rainforests and reduce CO2 emissions.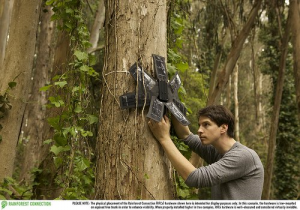 IoT Motivators to Keep Your Shirt

Joel Young, Digi CTO, spoke on "Winning the IoT Future, Without Losing Your Shirt." He explained, surprisingly, that there is an IoT identity crisis because IoT is not a marketplace that can be conquered with an IoT strategy. Instead, IoT is a market enabler, based on key motivators used to accomplish a higher objective. He used several consumer examples (Egg Minder, Netflix Socks, Smart Sneakers) and commercial examples (Big Belly Solar and Heavy Equipment) to discuss the "IoT Motivators" and if they were successful or not. It was an interesting perspective on how the goal should not be to create an IoT device for the sake of an IoT device, but to create an IoT device because it solves a specific customer problem.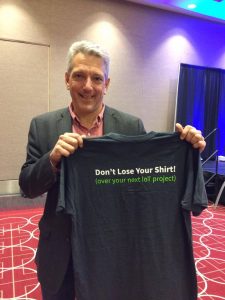 Macchina

Macchina presented their device that enables car owners and fleet managers to monitor telematics through the OBDII port. What's better, is Macchina uses a Digi XBee socket, so you can plug in Digi XBee Cellular to remotely monitor your vehicle or a fleet of vehicles.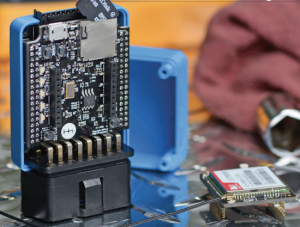 Sloth

Another favorite session was given by an IoTFuse HackDay winner, Pejman Ghorbanzade, titled "Sloth: An Energy Efficient Real-Time Activity Recognition System." In one day Pejman was able to assemble wearable sensors (connected by Digi XBee) that can be used to detect activities of daily living, which can be helpful in nursing homes and other settings. What was most interesting was Pejman's algorithm for predicting certain activities like cooking, walking, eating, etc. By predicting the activity, Pejman's devices don't have to send all of the sensor data to be processed – it can just summarize by saying "grandma is cooking."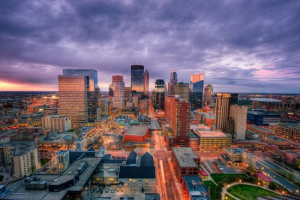 Smart Cities

Massoud Amin, Director of the Technological Leadership Institute (TLI) at the University of Minnesota, hosted a panel session on Smart Cities with the CIOs of the City of Minneapolis, Otto Doll, and Hennepin County, Jerry Driessen. Professor Amin is also Chairman of the IEEE Smart Grid, a global initiative to bring together organizations involved in the modernization and optimization of the power grid.
According to the UN State of World Cities report, the number of urban residents is growing at 60 million every year. In addition, more than 60% of the world's population will be living in cities by 2020. The analyst firm of Frost & Sullivan estimates that cities will spend $1.5 trillion by 2020, an annual growth rate of 22.5%. Whatever numbers you use, smarter cities of all sizes are capitalizing on new technologies and the diminishing cost of IT infrastructure to create a ubiquitous network of connected devices, smart sensors, and big data analytics to transform their systems, operations and service delivery.
Competition among cities to engage and attract new residents, businesses and visitors means constant attention to providing a high quality of life and vibrant economic climate. Forward-thinking leaders recognize that although tight budgets, scarce resources and legacy systems frequently challenge their goals, new and innovative technologies can help turn challenges into opportunities.
Digi helps make your city smart by adding connectivity and intelligence to critical government systems. Get the real-time information and remote management you need for transit, traffic control, intelligent street lighting, waste and recycling, all while keeping budgets under control. Being smarter can change the way our cities work and help deliver on their potential as never before.