How to Switch Protocols with Digi XBee® 3 Modules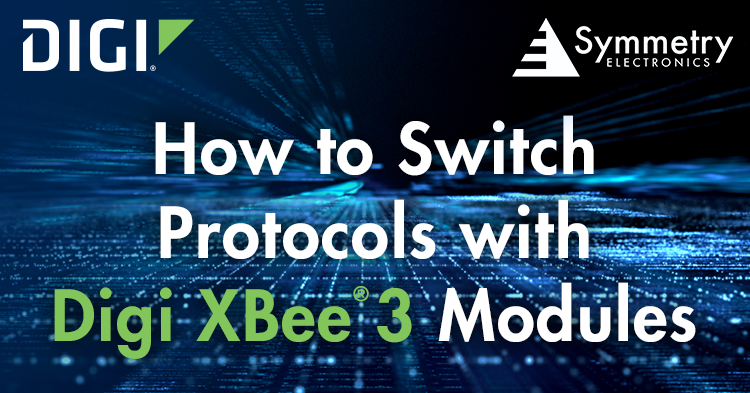 XBee® 3 modules are the latest generation of Digi International's wireless XBee® modules. The XBee 3 product line drives rapid development with reduced time to market. Additionally, Digi XBee 3 modules provide backwards compatibility with older products and future-proofing by supporting multiple wireless protocols. Digi modules support Zigbee, 802.15.4, DigiMesh protocols.
Pre-requisites for switching protocols on XBee3 modules:
Download Digi's XCTU configuration platform for XBee/RF solutions
Possess Xbee3 module hardware
Possess a development board or custom board with access to serial connections. To support serial firmware updates and recovery, you must connect power, ground, flow control and data connections (VCC, GND, DOUT, DIN, RTS, and DTR).
How to switch Protocols with Digi Xbee 3 modules:
1. Connect the module to a PC and check the Device Manager if device is recognized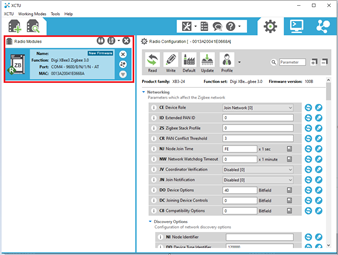 3. Click 'Update' tab to switch protocol: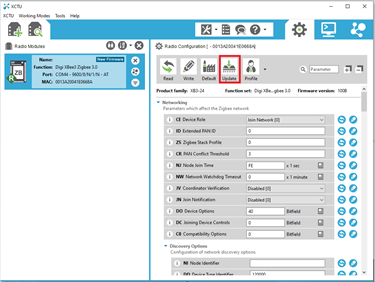 4. Check the current configuration of the module:
The 'Update Firmware' screen displays the current configuration of the module. The example module provided belongs to XB3-24 product family. It has Digi XBee 3 Zigbee 3.0 protocol and 100B firmware version. It also shows the latest firmware available for the selected protocol.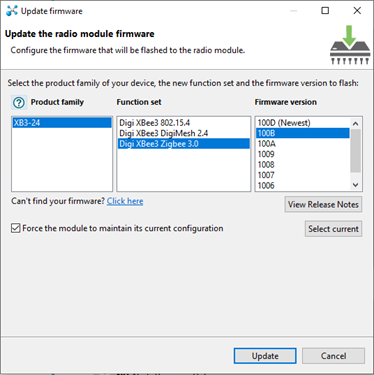 5. Select the protocol and firmware:
XBee 3 DigiMesh 2.4 is selected with the latest FW versions available 300D.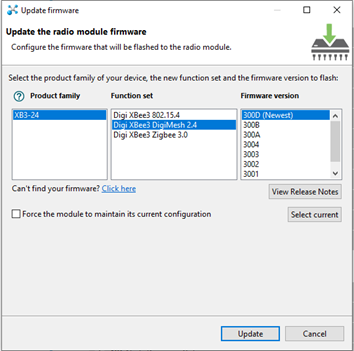 6. Click 'Update'.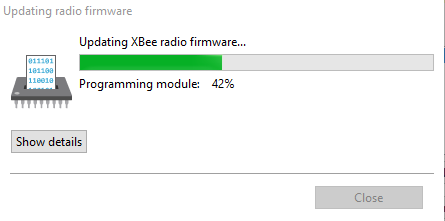 Once the update has been completed, the module will reset and display an 'update successful message':

7. After resetting, the module will display the new protocol: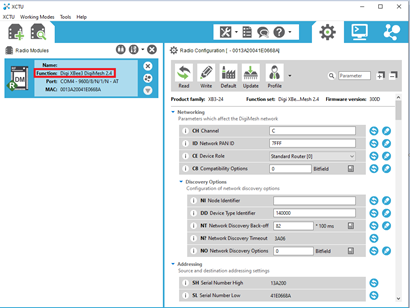 Developers may switch their desired firmware on Digi XBee 3 hardware to run Zigbee, 802.15.4, and DigiMesh protocols by repeating steps 1-7.
Having trouble switching your Digi XBee 3 module protocol? Connect with one of Symmetry Electronics' Application Engineers today!
Additional Resources
Subscribe
Stay up to date with industry and supplier news!
Browse