'How To Guide: Smart Energy and IoT' from Telit
Smart energy relies on Internet of Things (IoT) technologies to address the challenges that people and businesses across the world face as energy supply transitions from fossil fuel and nuclear power reliance to new and renewable sources of energy. In many markets, change isn't happening fast enough and supplies of heating gas, oil and coal are becoming constrained.
Takeaways:
Complying with environmental regulations
Applying data to offer value-added services
Using smart meters to attract new customers
Responding to changes in energy consumption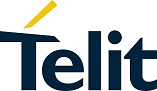 For additional Telit product information or technical support, contact Symmetry Electronics, an authorized distributor of industry leading wireless, audio/video and embedded chips, modules and dev/eval tools. www.symmetryelectronics.com/contact-us or call (877) 466-9722.
Subscribe
Stay up to date with industry and supplier news!
Browse