How To Avoid Switching Regulator Frequency Interference From Torex
To avoid switching regulator frequency interference from Torex:
A switching regulator periodically switches the current ON/OFF to convert the output to a desired output voltage. This provides higher efficiency than a linear regulator which loses some power as heat when converting the output voltage, but also has the disadvantage of switching-generated noise. In particular, interference with AM radio frequencies is a problem.
To avoid this frequency interference, switching regulators that allow changing of the switching frequency have been developed. These regulators let you set a switching frequency that avoids frequency bands where there is a concern of interference, such as AM radio.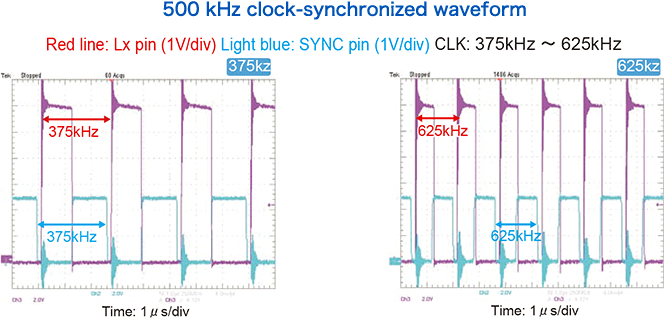 Torex's "XC9252 series" and "XC9270/XC9271 series" of high withstand voltage DC/DC converters are synchronized to an external clock, and this enables the switching frequency to be varied within a range of ±25%. On the "XC9252 series", an external resistance can be used to set any frequency.
A variety of techniques are needed for selecting components for car electronics. 
Torex has a professional group that specializes in power ICs.
For additional Torex product information or technical support, contact Symmetry Electronics, an authorized distributor of industry leading wireless, audio/video and embedded chips, modules and dev/eval tools. www.symmetryelectronics.com/contact-us or call (877) 466-9722.
Why partner with Symmetry Electronics? Symmetry's technical staff is specially trained by our suppliers to provide a comprehensive level of technical support. Our in-house Applications Engineers provide free design services to help customers early in the design cycle, providing solutions to save them time, money and frustration. Contact Symmetry for more information.