HDMI: Differences and Advantages, Past and Present
Wednesday, August 6, 2014
In 2002, the High-Definition Multimedia Interface (HDMI) was founded by major electronics manufacturers, including Hitachi, Philips, Sony, Toshiba, Silicon Image, Intel, and others. HDMI is the first uncompressed all-digital interface that carries audio and video signals and is backwards compatible with the video-only digital interface DVI.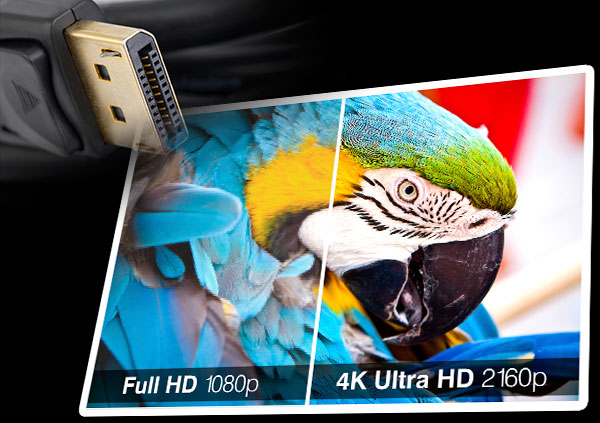 HDMI has been manufactured to comply with an evolving set of specifications. The first version was HDMI 1.0, corresponding to the initial release of HDMI in 2002; the most recent version is HDMI 2.0, released in September 2013. Each version has used the same hardware and cable, but has increased the speed or throughput and the types of information that can be sent through them.
HDMI 1.0
Single-cable digital audio/video connection with a maximum bitrate of 4.9 Gbps
Supports up to 165 Megapixels/second of video (1080p @ 60 Hz or UXGA) and 8-channel/192kHz/24-bit audio.
HDMI 1.1
Additional support for DVD Audio content protection
HDMI 1.2 / 1.2a
Support for Super Audio CDs HDMI Type A connection available for PC sources
Support for One Bit Audio format, such as Super Audio CD's DSD (Direct Stream Digital)
PC sources can use native RGB color while retaining the option to support YCbCr color
Support for low-voltages sources
Consumer Electronic Control (CEC) features and command sets
HDMI 1.3 / 1.3a
Single-cable digital audio/video connection increased to 10.2 Gbps
Increased color support, including 30-bit, 36-bit, and 48-bit color depths (RGB or YCbCr)
Supports xvYCC color standards
Supports automatic audio syncing capability
Supports output of lossless compressed audio, such as Dolby TrueHD and DTS-HD Master Audio streams (audio codec formats used on HD DVDs and Blu-ray Discs) for external decoding by AV receivers
Availability of a new mini connector for devices such as camcorders
HDMI 1.4 / 1.4a:
Audio Return Channel (ARC) allows the TV to send audio data upstream to the A/V receiver via the HDMI cable, eliminating the need for an extra cable.
HDMI Ethernet channel adds a data channel to the HDMI connection, enabling high-speed, bi-directional communication
Defines common 3D formats and resolutions for HDMI-enabled devices, enabling 3D gaming and other 3D video applications. The specification standardizes the input/output portion of the home 3D system, facilitating 3D resolutions up to dual-stream 1080p.
Enables HDMI devices to support extremely high HD resolutions to transmit digital content at the same resolution as the state-of-the-art Digital Cinema systems used in many movie theaters.
Support specifically for digital still cameras, enabling more accurate color rendering when viewing digital photos.
HDMI micro connector (Type D) supporting up to 1080p resolutions for portable devices such as cell phones, portable media players, and digital cameras.
Automotive Connection System (Type E) for in-vehicle HD content distribution
HDMI 2.0
HDMI 2.0 is backwards compatible with all previous versions of the HDMI spec. It significantly increases bandwidth up to 18Gbps and adds key features to support additional and existing market needs that enhance the consumer video and audio experience. These new features are:
4K@50/60, (2160p), which is 4 times the clarity of 1080p/60 video resolution
Up to 32 audio channels for a multi-dimensional immersive audio experience
Up to 1536kHz audio sample frequency for the highest audio fidelity
Simultaneous delivery of dual video streams to multiple users on the same screen
Simultaneous delivery of multi-stream audio to multiple users (up to 4)
Support for the wide angle theatrical 21:9 video aspect ratio
Dynamic synchronization of video and audio streams
CEC extensions provides expanded command and control of consumer electronics devices through a single control point
HDMI 2.0 does not define new cables or new connectors. Current High Speed cables (Category 2 cables) are capable of carrying the increased bandwidth.
Interested in implementing HDMI into your application? Call Symmetry at (310) 536-6190, or contact us online.