Fujitsu wins top honors for infrastructure utility services
Fujitsu, a leading Japanese information and communication technology company, said it has been recognised as the '2017 Gartner Magic Quadrant for Data Center Outsourcing (DCO) and Infrastructure Utility Services (IUS)' leader in Europe.
This marks the fifth year in succession that Fujitsu has been included in this leadership quadrant by Gartner, an American research and advisory firm providing information technology related insight for IT and other business leaders located across the world.
The Magic Quadrant evaluates the abilities of leading service providers to deliver data centre managed services across Europe – including data centre outsourcing and infrastructure utility services, said a statement from the company.
According to Gartner, Magic Quadrant leaders including Fujitsu "perform skilfully and they have a clear vision of the market's direction and develop competencies to maintain their leadership. They shape the market, rather than follow it."
Fujitsu believes that achieving leadership status in the Gartner Magic Quadrant is a powerful validation from an independent third party of how its deep heritage in traditional Data Center Services has evolved, it said.
Fujitsu said it was focused on creating Hybrid IT environments for its customers, towards the goal of providing the perfect balance of traditional and cloud-based services.
"We're thrilled that Gartner has once again recognised our data centre and infrastructure services," remarked Duncan Tait, corporate executive officer, senior executive vice president and head of Americas and EMEIA, Fujitsu, said
"Fujitsu offers the ideal foundation for organisations looking to drive truly transformative change. We believe that Gartner has positioned Fujitsu in the coveted leadership quadrant as a reflection of how we are working together with customers to co-create seamless Hybrid IT landscapes," he said.
"These provide the best balance of traditional and cloud-based services, and enable customers to migrate to the cloud at the scale and pace that's right for their business," he added.
Source: https://www.tradearabia.com/news/IND_327004.html
Contact Symmetry Electronics at 866-506-8829, email us or start a live chat and we'll be glad to help you with your projects!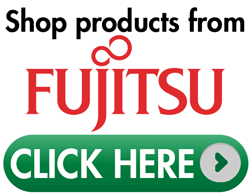 Subscribe
Stay up to date with industry and supplier news!
Browse