From Telit: IoT Data Plans: Top 10 Things to Look for When Choosing a Provider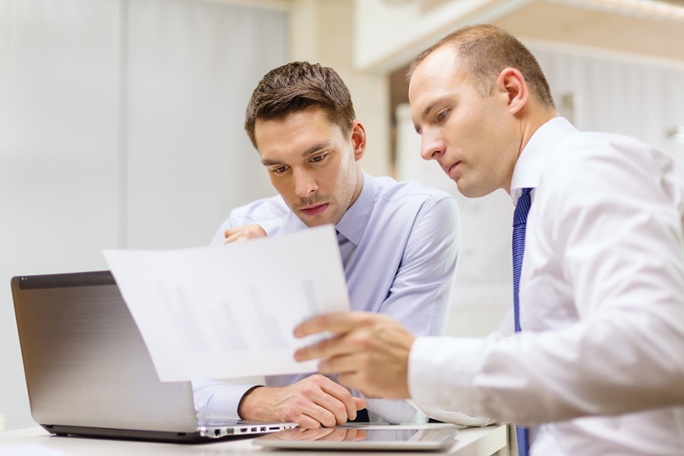 Do you know what to look for when choosing an IoT data plan? There are a few important criteria that you must consider when selecting the best plan for your business. Whether you are just getting started with your IoT deployments or you already have thousands of connections installed, you can use the list below to make sure that you are getting the most out of your IoT data plan.
1. Custom plans for IoT data, SMS, and voice
Different types of IoT deployments require different types of data plans. While sometimes you may only need a data plan, some specialized applications may require alarms to be sent over SMS or even voice. Look for a provider that offers custom IoT data packages from short bursts to large broadband files for all different types of cellular data.
2. 2G, 3G, 4G/LTE mobile broadband packages
Another thing to look for when choosing an IoT data provider is the ability to accommodate both your new and legacy devices. While some operators may be phasing out their different generation networks, you need to find a provider that can seamlessly support 2G, 3G, and 4G LTE standards.
3. Coverage on tier-one mobile networks
The last thing that you want is spotty network coverage. Find a provider that offers universal coverage on established tier-one networks with reliability and redundancy. These tier-one mobile networks are secure, reliable, and scalable, offering dependable coverage in both rural and urban areas.
4. Seamless roaming across networks and regions
If you are tracking mobile assets, then you'll need a network provider that can follow you anywhere. Look for an IoT data provider that can seamlessly integrate the networks of multiple carriers to ensure that you don't lose service as you move across different regions.
5. Multi-layer security and VPN connections
Security is a top concern for most modern businesses, and it should also be something you consider when choosing an IoT data plan provider. Make sure that your provider offers multi-layer network, routing, and transport security across your own private VPN network. Also, look for geo-redundant 24/7 monitoring as well as network operations center support.
6. Simple agreements, predictable pricing, and no hidden fees
Sorting through bills and managing connectivity costs can become quite time consuming, not to mention confusing at times. If you want a hassle-free payment experience, partner with an IoT data plan provider that offers simple agreements with predictable pricing. Be sure to look for a provider that does not charge hidden fees for roaming or unexpected data overages.
7. 24/7 support by dedicated IoT experts and account teams
Critical events can happen at any time, day or night. It's important to work with an operator who is equipped to offer 24/7 support to help you keep your IoT deployments up and running around the clock. For best results, work with a provider that will offer you a dedicated account team with a single point-of-contact who is dedicated to helping you grow your business.
8. Connectivity management with built-in provisioning and analysis
You need a provider that can give you the tools to confidently manage your connections, whether your devices are on one local network or connected over different networks and wireless protocols. Check to make sure you can provision, manage, and analyze all your connections from a single intuitive interface. This will allow you to optimize performance and more effectively manage costs for your deployments.
To get the most out of your IoT data plan, you need to be able to understand the health of your network and adjust pricing plans retroactively. That's why you will want to look for self-care subscription and lifecycle management as well as real-time diagnostics and usage controls.
9. Integrated cloud-based application enablement platform
Connecting your "things" to apps should be easy. That's why you should look for an IoT solution that allows you to manage both connectivity and application development from a single, intuitive web-based interface. With an integrated cloud-based application enablement platform, you can manage connectivity as well as data collection, storage, and integration through built-in dashboards, simple APIs for web-based and mobile apps, and enterprise systems for big data analytics.
10. Leading, stable, and specialized IoT service provider
If you want to get the most out of your IoT data plan, make sure that your service provider is a specialized leader in the IoT space. This means that they have the experience and resources to enable your IoT deployment while also providing the critical infrastructure and support to help you scale and grow your business.
Is your IoT data plan lacking? Whether you want to convert your existing IoT deployments or you want to get started with a few connections, Telit has the perfect plan for you. Start a free trial today to see the difference that Telit can make.
Contact Symmetry Electronics at 866-506-8829, email us or start a live chat and we'll be glad to help you with your projects!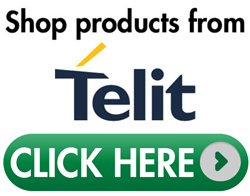 Subscribe
Stay up to date with industry and supplier news!
Browse