From Silicon Labs: "Race to the Future: UT Solar Vehicles Team Inspires Sustainable Energy Design"
The next generation of designers and developers must be forward-thinking to build smart, connected, energy-friendly products. The University of Texas at Austin's Solar Vehicles Team (UTSVT) is a group of passionate students, applying engineering concepts to bring us closer to practical solar-powered alternatives. We sat down with Corey Hulse, the electrical team leader, to discuss the team's achievements, the importance of their mission, and their biggest development concerns.
Every year, the team participates in the American Solar Challenge, which includes two races: the Formula Sun Grand Prix and world championship race. The goal of the competition is to prove the viability of sustainable systems by showing sustainable energy sources used in unexpected, new ways. The first race at the Circuit of the Americas hosts teams from all over the country, as well as Canada and Puerto Rico. After three days of racing, eight hours a day, the vehicle with the most laps accumulated wins.
Above all else, Hulse said, "We just want to show the idea that there are new discoveries to be made in renewable energy and it is a viable power source for the future."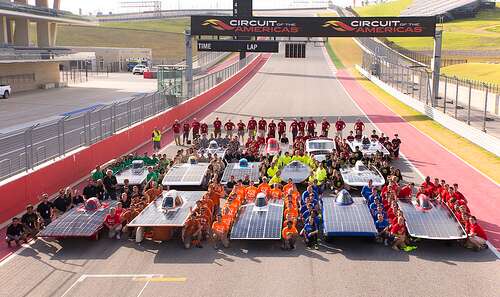 UT Solar Vehicles Team at Formula Sun Grand Prix 2015
Design Challenges:
Safety is a top concern for the UT team. The team works with extremely high voltage battery packs, so they require reliable protection systems to detect any shorts or temperature issues. If high temperatures were not reported and caused a battery to ignite, the entire battery pack could catch fire, engulfing the entire vehicle. The battery pack uses Silicon Labs' temperature sensors to carefully monitor temperature levels, and there are also temperature sensors in the array itself. According to Hulse, the team receives "feedback on what areas of the array might not be performing at their best due to temperature problems," and can then adjust for improvements.
Using Silicon Labs' galvanic isolation products, the team isolates their grounds to protect against shorts that may carry over into different systems. Due to the many different voltage levels, if one were to escape into another it would destroy whole parts of the vehicle. The isolators also help to improve signal quality. Multiple power levels introduce noise that affects every system since they run parallel to each other. The galvanic isolators clean up the signal lines and ensure that important information is being communicated.
The design team also considers the driver interface and diagnostic platform to gain a complete picture of the car's performance during the race. The ergonomics team works with Silicon Labs' Gecko 32-bit microcontrollers to build out the team's dashboard and design the driver interface. Hulse explains this choice, stating "They have a lot of LCD screens that display various information about how well your battery pack is doing, how well your car is performing, and if there are any safety dangers that you need to be aware of."
Sensors gather information, including: the speed of the car, GPS coordinates, power usage, and temperature of each battery. This information is not stored in the vehicle, it's sent to the pit crew during the race. The UT Solar Vehicles Team relies on Silicon Labs' Zigbee technology to attain necessary information to understand the car's performance and diagnose safety issues. The team selected Zigbee because its range was able to cover the entire track and its bandwidth was large enough to collect all the information onto a remote server for viewing.
Overall, students from many different disciplines from manufacturing to meteorology to business come together to help make the most efficient solar car design possible. Though the process is very involved, the students tackle problems with enthusiasm, excited to gain hands-on engineering experience and to have a positive impact on the world.
Development Experience:
There are a lot of factors to consider when designing a solar car, especially for a student-driven team with a limited budget. The UT Solar Vehicle team prioritized excellent performance, power efficiency, and quick support from the company provider. Silicon Labs checked all their boxes. Our applications team responded quickly and answered all their questions, which was very helpful for undergraduates trying to overcome a large learning curve. Hulse described the support, saying "They really seemed like they wanted to answer any questions we had and make sure that our project got completed."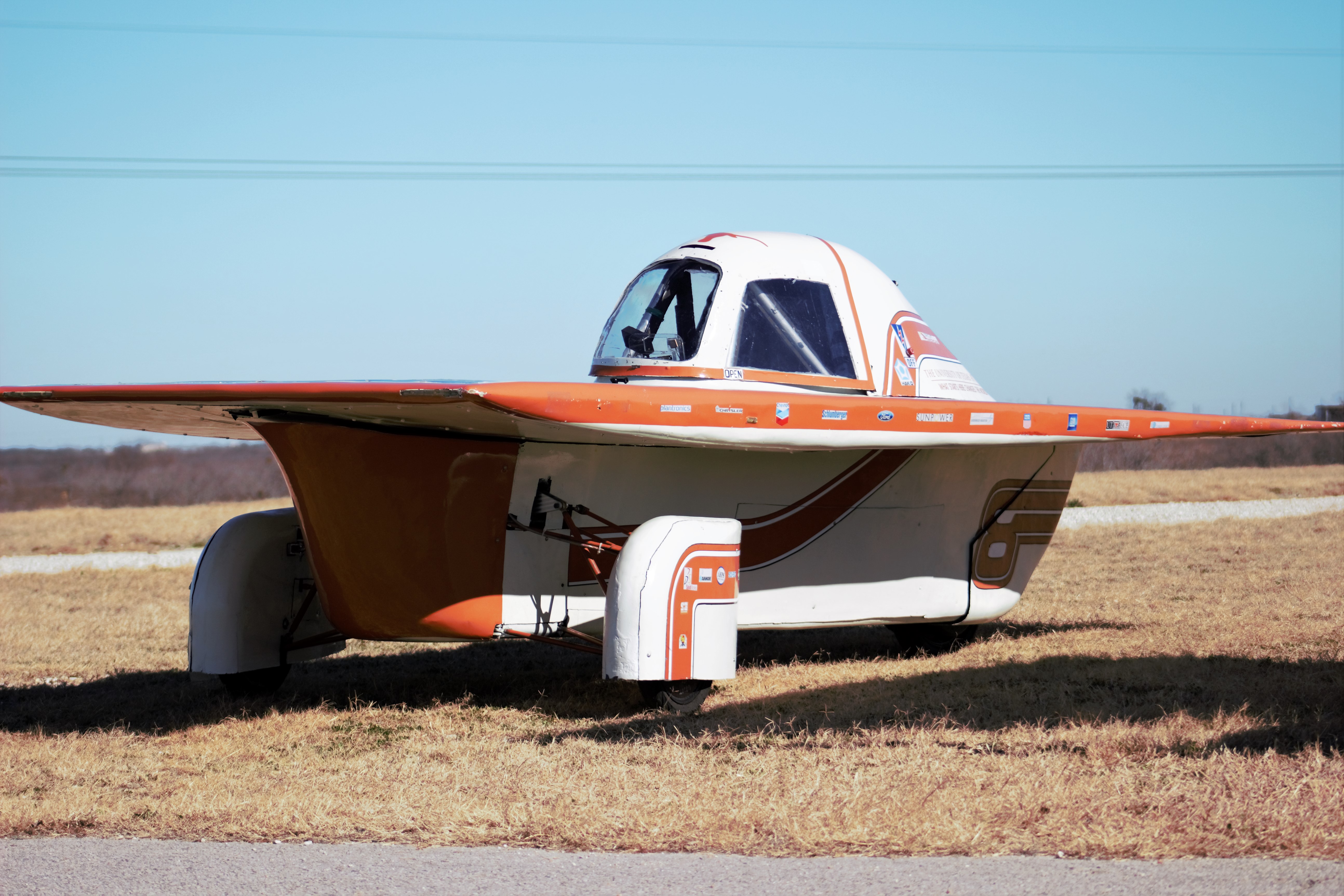 TexSun, built by students of UTSVT
Future Endeavors:
The UT students involved are extremely motivated and ready for any challenge, including designing and building a completely new vehicle from scratch. Teams typically build new cars every 2-4 years. The UT team's previous car, TexSun, cost around $140,000 and the one they're currently building is budgeted at $180,000. The current car, BeVolt, cleverly named after the university's mascot, Bevo, should be ready to race this summer. The team is determined to take this opportunity to make significant improvements in speed, battery life, and maintainability.
We're proud to support UTSVT and look forward to seeing all that they accomplish in the future. To learn more about the UT Solar Vehicles Team and how you can support their work, watch our interview with Corey Hulse, team lead and former stand-out summer intern:
Source: https://www.silabs.com/community/blog.entry.html/2018/11/06/setting_the_example-C9gN
Subscribe
Stay up to date with industry and supplier news!
Browse