From Nordic Semiconductor: Tomorrow's wearables merge wellness and lifestyle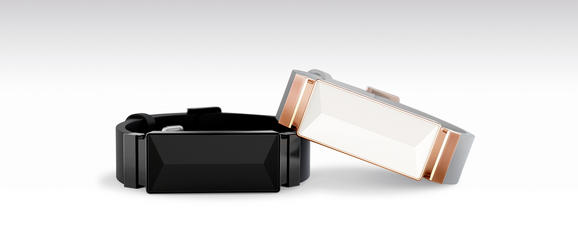 Back in 2011, one in five U.S. adults owned a tablet. Dubbed by some marketers at the time as an 'overhyped' sector, five years later and that number is closer to three in five. It's a statistic likely to interest developers of wearable technology because as of 2016 one in five U.S adults now also owns a wearable device. Again, some are claiming the influence of the technology has been exaggerated, but current research suggests wearables will follow a similar trajectory.
According to Scalar Market Research, the global wearable technology market is anticipated to grow from $29.92 billion in 2016 and reach $71.23 billion by 2021. Notably, the market for wearable wellness devices currently sits at $13.2 billion, because it is this market segment where perhaps the greatest opportunity lies.
Wearable devices are no longer just focusing on one measurement—for example the number of steps taken in a day— but are now capable of a variety of body measurements such as heart rate, blood pressure, breathing patterns, even stress level and 'mood'; increasingly blurring the lines between wellness and lifestyle wearable devices to the point where the U.S. Food and Drug Administration (FDA) has seen fit to find a category for them, defining them as 'general wellness devices'.
So far so good for consumers who understandably don't want a forearm full of wearable devices each undertaking a different task. But the challenge for developers is how to pack this additional functionality into their device without compromising on either performance, or the discreet form factor their customers will insist on. As a result, developers are increasingly seeking out powerful single-chip solutions in a compact package size, capable of supporting the intensive computational requirements of their multifunction devices.
Wrist-worn wellness
This scenario was exactly that faced by U.K.-based technology design company, Vinaya, whose new health and wellness wearable ZENTA, will launch in Spring 2017. ZENTA is a Bluetooth low energy wrist-worn device that tracks the user's physical activity, sleep quality, breathing patterns, stress levels, emotional states, and mood, offering actionable insights, suggestions, and a methodology for self-improvement against an individual's personally set goals.
ZENTA employs a range of sensors to capture a wealth of data about the user and their surrounds. The device is equipped with an accelerometer, a microphone, biometric sensors, and a haptic engine that gather environmental noise, movement, as well as biological signals from the user including heart rate, heart rate variability, breathing patterns, electrodermal activity (EDA), skin temperature, pulse transit time, pulse wave velocity, and blood oxygen saturation.
ZENTA's sensor data is automatically synced to a smartphone—via Bluetooth low energy wireless connectivity— after which each one of these data points is cross-referenced with other data points from the user's smartphone; for example location, calendar events, or digital activity to log 'bio- events' that provide insight into significant deviations in the user's baseline or habitual behavior. Through learning algorithms, ZENTA then builds a profile of the user, providing insights and recommendations from the iOS or Android smartphone app to help them live a more balanced life.
From the outset Vinaya realized it was going to require the most advanced System-on- Chip (SoC) available to meet the demands of its wireless application, and having worked with Nordic Semiconductor for a number of years, immediately set its sights on the nRF52832 SoC as the best solution to deliver the processing power, memory capacity, and Bluetooth low energy connectivity required.
Vinaya required the Nordic SoC to act as ZENTA's main controller for filtering and conditioning. The SoC also provides the first level of data manipulation, yet still supports up to five days of continuous biometric sensing and Bluetooth low energy connectivity between recharges of its Li-ion battery.
"The embedded Cortex M4F, the good size memory, together with the very competitive power consumption, and radio performance, make the new nRF52832 a great fit for ZENTA," explains Fabio Pania, Vinaya Founder and Chief Technology Officer. "It allows us to achieve good battery life, small form factor, great RF performance, and the computational power we needed. We planned to use it from the very beginning."
As for the future of wearables, Pania says marketers expectations have been huge and, at times, out of proportion, and although the days of basic fitness trackers that measure every step or heartbeat and regurgitate the data back to the user might be numbered, devices that can create real and significant value for their users will thrive.
"Now that wearables are not just a matter of early adopters, people are looking for beautiful, everyday useful devices they can always wear and get a real advantage out of it," explains Pania. "The bar for quality will be raised and I expect to see a lot of new interesting ideas and amazing products coming to the market in the next few years."
Why partner with Symmetry Electronics? Symmetry's technical staff is specially trained by our suppliers to provide a comprehensive level of technical support. Our in-house Applications Engineers provide free design services to help customers early in the design cycle, providing solutions to save them time, money and frustration. Contact Symmetry for more information.