From Nordic Semiconductor: Real-time translation a step closer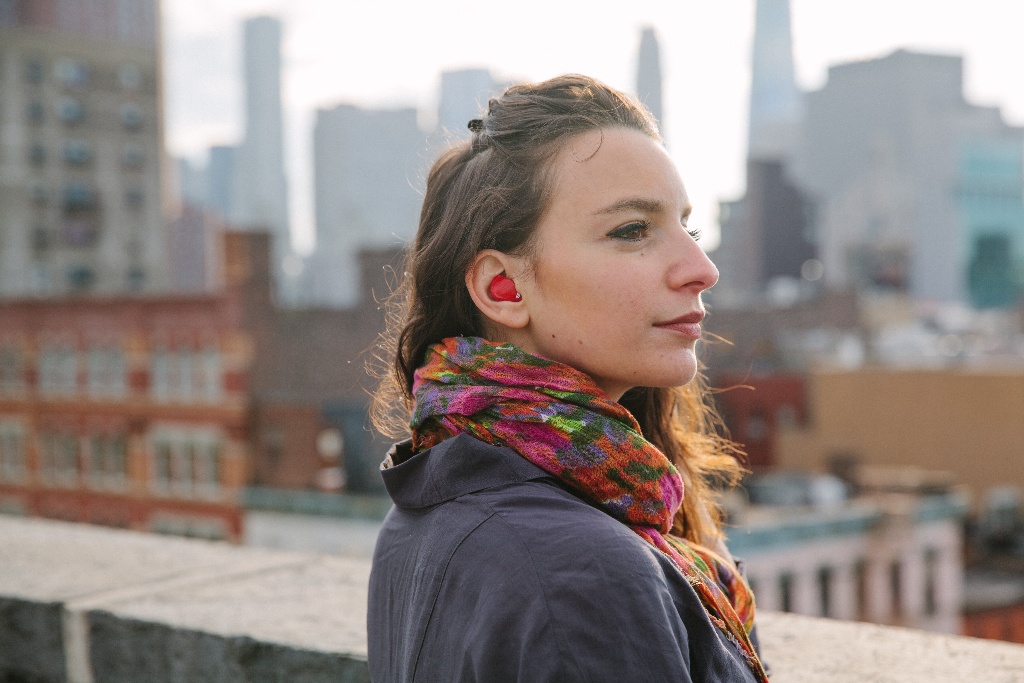 In-ear machine translation may seem like something from sci-fi shows, but the Bluetooth low energy powered technology is improving fast.
Fans of The Hitchiker's Guide to the Galaxy will have fond memories of the Babel Fish universal translator, while in Star Trek, unknown races could communicate with each other thanks to the Federation's universal translation technology.
Remarkable as it would have seemed when those shows first aired, real-time in-ear translation technology is almost upon us.
An impressive debut
The Pilot earpiece (pictured above) raised $4,426,205 on crowdfunding platform IndieGoGo, proving market demand and giving developers Waverly Labs the funds to turn their prototype into a finished product.
With 25,000 units pre-ordered, the Pilot is due to ship any day now and will retail for around $300. Using noise-cancelling microphones, the earpiece filters out ambient noise and translates the speech using a combination of speech recognition, machine translation, machine learning and speech synthesis technologies.
Anyone with a Pilot earpiece can join in a group conversation in different languages using the Pilot smartphone app, which the earpiece connects to using Bluetooth. Five common languages (English, French, Italian, Portuguese, and Spanish) are included for free, with a further ten or so, including Arabic, Mandarin Chinese, Russian and Turkish, available for purchase.
The many benefits of real-time translation
The benefits of in-ear translation are many. While written translations using services such as Google Translate have improved significantly in recent years, the interface is not conducive to a conversation. Even when reading from a screen, so much is lost in translation when real-time body language and facial responses cannot be considered.
The goal is simple. Imagine a business meeting between a Chinese Mandarin speaker and an American, neither of whom speak any other language than their own. After a short delay, the American hears the pitch in English, and after another short delay, the Chinese Mandarin speaker hears the American's response in her own language.
How long the delay is something that will define how quickly the technology is adopted. Along with this issue, manufacturers are also working hard on reducing the power consumption of the devices.
> Read more: Hearables: More than just headphones
The speed of translation
"We're trying to shorten the latency to 1-3 seconds, which needs lots of work in optimization of the whole process of data transmission between the earphones, app and server," Wells Tu, the founder of TimeKettle, told TechCrunch.
While their WT2 device isn't yet ready for market, there is a functional prototype. The hearable, a little bulkier than a typical Bluetooth earpiece, works with a three-second delay. It struggles with idioms but does a reasonable job of getting the message across. The WT2 does require a good data connection, a requirement that will continue until offline translation improves.
The power consumption problem
This requirement for a data connection means an additional demand for power. A hearable is only a viable solution to translation issues if the battery lasts long enough for it to be useful. An in-ear device that only lasts an hour or two before needing a charge is going to frustrate, no matter how useful it is.
The team behind the Pilot claim "all day" battery life, thanks in part to its use of Bluetooth low energy to communicate with the smartphone app. The bulk of processing power is used between the smartphone app and cloud servers, with a relatively low bandwidth requirement between the app and earpiece.
> Read more: Bluetooth 5: What to expect
Subscribe
Stay up to date with industry and supplier news!
Browse