From Nordic Semiconductor: Have wearables had their day?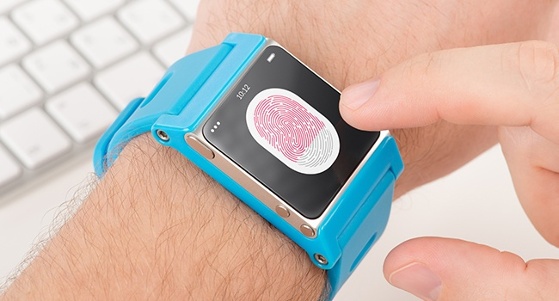 It seems trendy to say that the first wave of wearable tech has peaked. But with great advances being made in mobile payments and cellular connectivity, we think the market for such devices is only just beginning.
A recent article by a BBC technology reporter posed the question, "has wearable tech had its day?"
It's a question we've seen in a few places of late, but the question is incomplete, and needs clarification. The question, in this article at least, is asked on the assumption that wearables equals fitness trackers. The reporter spent some time with a social group of Nordic walkers, all but one of whom wore a fitness tracker.


Sales at an all-time high
IDC reported recently that sales of wearable technology hit an all-time high of 33.9 million units in Q4 2016, which is a 16.9% growth over the same period in 2015.
Although fitness tracker manufacturer FitBit topped the list with 19.2% market share, it dropped from 29% the year before.
This seems to show the market is both maturing and expanding. With great advances being made in mobile payments and cellular connectivity, the market for wearables could be about to explode.
"The first generation of wearables have been with us for a while and they addressed fitness and lifestyle. However, the wrist along with the head is still prime human interactive real estate and is a natural place to put a device to aid our real-world interactions," explains John Leonard from Nordic Semiconductor.
"As our living, working and playing environments become more alive with real-time sensing and operation, the new use cases will arrive, allowing us to open door locks, make payments, and receive notifications from our surroundings. The wearable has not had its day. It's just catching its breath for the next, much bigger wave of devices to come," he adds.
IDC predicts the following compound annual growth rates for connected devices by 2020:
Wristbands: 4.3%
Smartwatches: 27.8%
Eyewear: 201.2%


Cellular to open up new possibilities
So, while health and fitness will remain a focus area, cellular connectivity should result in unique applications and innovative ideas coming to the market.
"LTE-M and NarrowBand IoT will revolutionize the wearable market by enabling them to be always connected, regardless of whether you are near your phone," says Peder Rand from Nordic Semiconductor.
"Recent trials with these technologies show that the long range and low power offered by these standards will give customers long battery life and excellent coverage even in small form-factor devices. This enables the wearables to become an even closer and more convenient companion than your phone," he adds.
Why partner with Symmetry Electronics? Symmetry's technical staff is specially trained by our suppliers to provide a comprehensive level of technical support. Our in-house Applications Engineers provide free design services to help customers early in the design cycle, providing solutions to save them time, money and frustration. Contact Symmetry for more information.