From Nordic: nRF9160 Enters Mass Production
Nordic Semiconductor's ground-breaking System-in-Package (SiP) for cellular IoT (cIoT) has passed all tests and necessary certifications with flying colors and on schedule. This means the nRF9160 SiP moves from engineering grade to production grade.
This is an important step in the development of any semiconductor device. It essentially means: go ahead and make your products with confidence. We have done all the necessary tests, and it's ready.
A device that will change the world of IoT
Since the first sneak peek of the nRF9160 over 18 months ago, lots of work has gone on to ensure the silicon and the integrated SiP are of the highest standards demanded by Nordic Semiconductor. An especially large amount of work has gone into the completion of a robust, secure and easy-to-use suite of supporting software and development tools.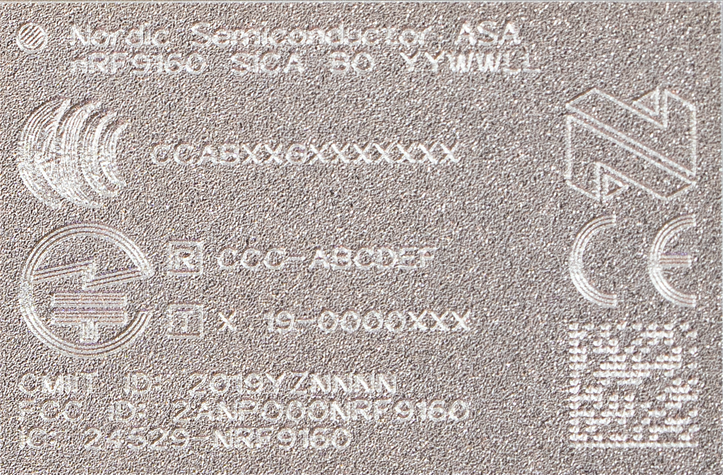 Today, firmware and tools are Yin to the silicon's Yang. There is no device without the proper software, which is not something all semiconductor suppliers take as seriously as they should. Nordic has always understood this reciprocal need of developers.
As we announce the nRF9160's suitability for mass productization it is still a head-turner in the world of cIoT. It offers both of the cIoT standards: LTE-M, typically for more mobile application use-cases, and NB-IoT, typically for more static applications.
The integrated GPS functionality and software supports 'triple-mode' operation between these features. Application developers are given all the benefits of developing on a single device but with a clearly separated architecture between communications, the modem, and the application development. This means less real-estate on the board, and simpler, more efficient inter-process communication between communication systems and the application.
The application processor is a state-of-the-art Arm Cortex-M33 with Arm TrustZone security features. The nRf9160 is the first cIoT SiP to implement the Cortex-M33 processor and TrustZone. This brings a grade of security for secure boot and trusted execution previously unseen in embedded devices in general and cellular IoT specifically.
Certified and good to go
Cellular devices have a long road of certifications to pass before they are considered suitable to be operational. The nRF9160 has completed this process for CE, FCC, PTCRB and GCF qualifications for the LTE bands supported by nRF9160 and carrier certifications are well underway. You can check the status here.
There is a broad selection of bands for true global operation from this single device, again this simplifies development efforts and costs, meaning design once and use anywhere. The nRF9160 is also certified to Arm Platform Security Architecture (PSA) level 1.