From Lantronix: "The Only Mobile App for Out-of-Band Management"
Mobile Out-of-Band Management for Your IT Assets
You can now manage Lantronix SLB Branch Office Managers and the Lantronix SLC 8000 Advanced Console Manager using the ConsoleFlow Mobile App. ConsoleFlow's native iOS and Android mobile applications provide users with an added level of convenience for monitoring IT assets from their smartphone and tablet devices. Users can also set telemetry parameters and event triggers and get alerted in real-time via SMS or the mobile app.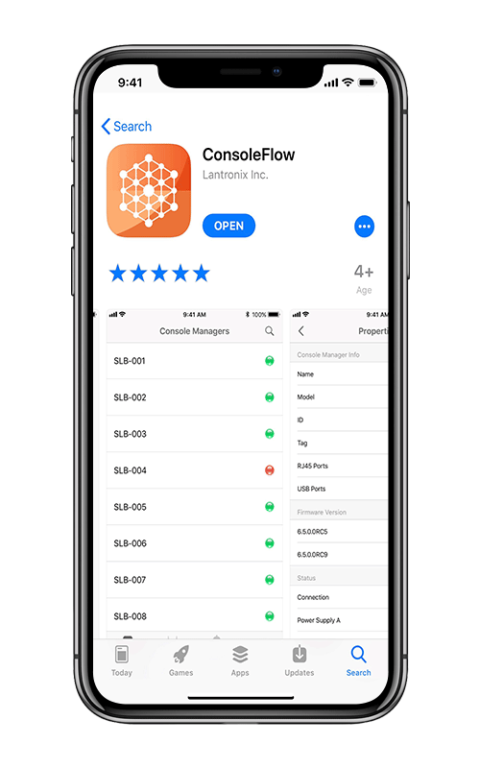 Why ConsoleFlow?
ConsoleFlow is Lantronix's on-premise and cloud-hosted management software that provides centralized management and automated monitoring of all deployed Lantronix Console Managers and connected IT assets, along with real-time notifications, managed APIs and data visualization dashboards.
Source: https://www.lantronix.com/blog/mobile-app-out-of-band-management/