From Lantronix: The Impact of IoT was Top-of-Mind for IT Architects at 2017 Data Centre World Singapore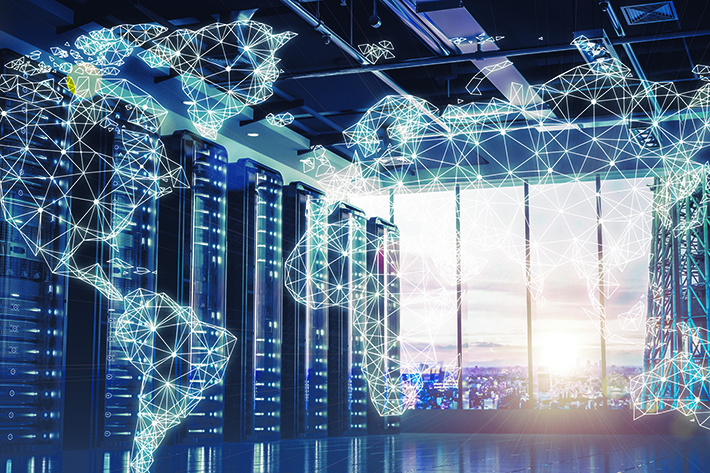 Last month I had the opportunity to attend my very first Data Centre World conference in Singapore. This event always focuses on the latest innovations and topics in the IT industry today, drawing in crowds of nearly 20,000 people from all around the world. Lantronix's participation at this event allowed us to engage multiple IT and IoT decision-makers as we shared our vision for the industry and the solutions available today, like remote out-of-band management (OOBM) technologies to maintain the uptime of today's mission-critical data center infrastructure. In fact, Lantronix's SLC8000 advanced console management platform was the only modular platform in the OOBM category on display in the show's Live Data Center demonstration on the exhibit floor.
I also had the privilege to present a keynote at Data Center World titled, "IT Admin's Guide to Managing the IoT Beast." During my presentation, I discussed the Big Data phenomenon and how the volume of digital data generated from emails, social media, music, and video streaming has exponentially increased over the last decade. According to the Norwegian research firm, SINTEF, the staggering reality is that 90% of world's data today was generated just in the previous two years. Of course, data center infrastructure hasn't been immune to this upsurge, which is why I emphasize the need for businesses to leverage technological improvements in areas like data processing, out-of-band management, and modularity to stay competitive during the digital transformation. As more IoT use cases get deployed in the field, data will become a company's most valued asset.
I also discussed how today's idea of Big Data pales in comparison to the insights that will be generated from IoT devices over the next decade as "things" such as security cameras, automobiles, and jet engines get connected to the Internet and transmit massive amounts of data. Furthermore, most of the data generated by these connected "things" are mission-critical and provide significant productivity gains when analyzed in real time; therefore, data center uptime and availability for analyzing this data, albeit in the cloud, or at the edge will become ever more critical for businesses.
You can download a copy of my presentation slides by clicking here.
Source: https://www.lantronix.com/blog/impact-iot-top-mind-architects-2017-data-centre-world-singapore/
Subscribe
Stay up to date with industry and supplier news!
Browse