From Lantronix: Manufacturing Industry is Embracing IoT & Digital Transformation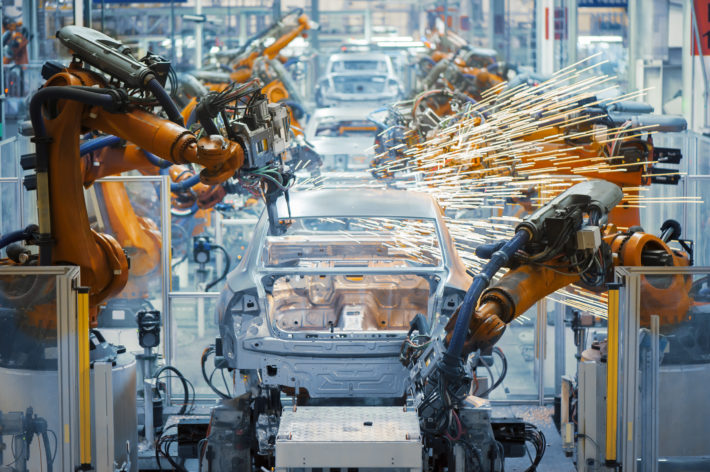 This past week, I was lucky enough to have been invited to attend Frost & Sullivan's 13th Annual Manufacturing Leadership Summit. The summit brings together C-suite executives and leaders from some of the largest manufacturers in the US—such as GM, Nike, Raytheon, BASF, and Merck—as well as smaller more progressive manufacturers to discuss the newest advancements in manufacturing.
When I first attended this event in 2014, terms like "Industrie 4.0" and "Manufacturing 4.0" were still not popular in the lexicon of U.S. manufacturing leaders, and many of the session discussions revolved around exploring the potential benefits of adopting Internet of Things technologies. Without a doubt, times have changed. Topics of discussion at this year's event focused on best practices for implementing M4.0, and the initial successes generated by leading manufacturers who are well underway to transform their enterprises through leveraging IoT technologies.
Manufacturing 4.0 is the next phase in the digitization of the manufacturing sector and is driven by four disruptions. First is the astonishing rise in data volumes, computational power, low-cost sensors, and connectivity. The second driver is the emergence of analytics and BI. The third is new forms of human-machine interfaces such as touch interfaces and augmented and virtual reality systems; and finally, improvements in transferring digital instructions to the physical world, such as advanced robotics and additive manufacturing (3D printing).
The last industrial revolution was in the early 70s, when the collision of programmable logic controllers, information technology, and automation, brought a tremendous amount of manufacturing productivity gains and gave rise to manufacturing powerhouses in Western Europe and the US. Manufacturing 4.0 will bring with it similar increases in productivity and economic value, and the reason why these leading manufacturers want to take a leadership position.
Manufacturing 4.0, or M4.0 for short, can transform businesses in multiple ways. For example, GM uses the product and usage data from their 10M+ connected cars on the road to create a digital thread that allows their designers and engineers develop better and safer cars in shorter production cycles. During the summit, GM discussed how M4.0 will enable them to transform their business from being a car manufacturer to becoming a mobility company that connects more closely to their consumers. Merck, a 125-year-old company, is leveraging M4.0 to explore how additive manufacturing, big data analytics, robotics, and intelligent sensors can transform their business and enable it to deliver its life-saving solutions to customers faster and at a lower cost.
Being in the manufacturing industry for the past 15+ years, it is so exhilarating to see a traditionally conservative industry embrace, with open arms, the latest and greatest advancement in technology and the Internet of Things to transform their industry. The digital revolution has already disrupted industries such as retail, public transit, and entertainment and it is great to see manufacturing leaders embracing M4.0, which will use these same technologies to create a significant change that can add value for consumers, employees and investors. My favorite quote at this event was during the opening remarks of the conference when the speaker said: "The digital revolution waits for no one!"
Source: https://www.lantronix.com/blog/manufacturing-industry-is-embracing-iot-digital-transformation/
Contact Symmetry Electronics at 866-506-8829, email us or start a live chat and we'll be glad to help you with your projects!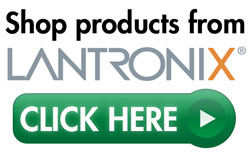 Subscribe
Stay up to date with industry and supplier news!
Browse