From Lantronix: IoT is Big – Industrial is the Biggest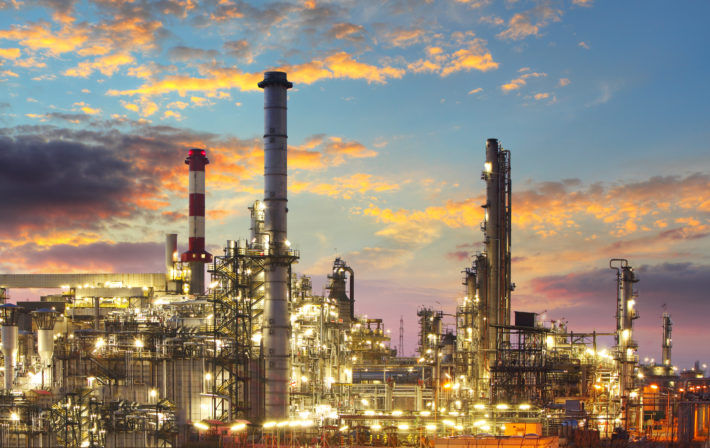 Without a doubt, there has been a lot of excitement about the impact of the Internet of Things (IoT) on various industries. According to Machina Research (now a part of Gartner), there will be 27 billion devices connected to the Internet by 2025. Frankly, this is one of the more conservative numbers I have seen.
Today's connected devices range from smart thermostats like the Nest thermostat to personal assistants like Amazon Echo (Alexa) and Google Home, to connected cars such as Tesla, to intelligent irrigation systems like Racchio, and connected pumps and motors in factories and refineries. Over the next eight years, the largest economic value generated from the Internet of Things will come from companies in the industrial segment. According to a report by Cisco, the economic impact of the IoT in the Industrial segment could range between $3T-$6T annually by 2025.
It is not hard to fathom why the industrial segment will see the biggest impact from IoT and why over the past few years, countries, including Germany, China, and others, have kick-started initiatives to take a leadership position in this space. The primary reason why the industrial segment will see the largest impact is the sheer number of unconnected devices.
Automation was the last major technology that was introduced in the industrial space, which brought a lot of efficiencies into the sector. Programmable logic controllers (PLCs) and SCADA systems allowed for more flexibility in the discrete manufacturing space, and Distributed Control Systems (DCS) provided the same in process industries. However, in both cases, field devices were typically deployed for many years without any real time monitoring capabilities. In fact, the IMS database reports that there are over a billion industrial devices deployed in the field. Even if 10% of this installed base were connected to a network, the value of the machine data that would be captured and analyzed to run the process or the business more efficiently would have a significant economic impact.
However, connecting the industrial "things" like pumps and motors to a network is not easy. Over the last decade, there have been many advancements in big data and analytics tools that can make the process of filtering, handling, formatting, and analysis of machine data more straightforward once it is transferred from a device over the IP network. Before users can extract value out of big data and analytics tools, the first step in the process is to put in place the basic "plumbing" that connects the legacy devices and extracts the data. Laying the groundwork for IIoT may sound easy, but for those OEMs and end users not familiar with the industrial segment or coming from IT or big data and analytics space, this critical step could be a new learning experience full of challenges.
Most industrial devices have been connected through different serial fieldbus protocols such as Control Area Network (CAN), Modbus®, PROFIBUS® and CC-Link. Historically, industrial communications have been developed on serial-based interfaces that were originally created by different companies that later became industry standards. The result is many different standards in the market.
Due to the long lifecycle of industrial systems, many serial-based protocols, including PROFIBUS®, CAN bus, Modbus® and CC-Link® with master slave configurations, are still very popular today. Modbus is one of the most popular fieldbus protocols due to its simplicity, robustness and the fact that it is an openly published, and a royalty free serial bus that connects up to 247 nodes in the link. It is also fairly easy to implement and runs over RS-232 or RS-485 physical links with speeds up to 115K baud. In recent years, industrial Ethernet has gained popularity, becoming more ubiquitous and offering higher speed, increased connection distance, and the ability to connect more nodes. As such, many industrial communication protocols are moving to Ethernet-based solutions. Ethernet communications with TCP/IP typically are nondeterministic, and the reaction time is often around 100 ms, and not real-time enough for automation applications. Industrial Ethernet protocols use a modified Media Access Control (MAC) layer to achieve very low latency and deterministic responses. Ethernet also enables a flexible network topology and a flexible number of nodes in the system. There are many different industrial Ethernet protocols driven by various industrial equipment manufacturers. These protocols include Ether-CAT®, PROFINET®, EtherNet/IP™, Sercos® III and CC-Link®, among others.
Providing companies with the right "plumbing" can help translate these types of protocols into actionable data. Transporting this data securely via the network is in part why OEMs worldwide choose Lantronix IoT embedded and device gateways to help them go to market quickly with their IoT solution.
We recently announced becoming an IoT partner of Kepware® (a PTC business) to make the process of connecting our devices easy for our customers, and help accelerate the adoption of IoT in the industrial space. Kepware, based in Portland, Maine was established in 1995 and has spent the last 20+ years building a portfolio of industrial connectivity solutions to help businesses connect diverse automation devices and software applications together. Just like Lantronix, Kepware has been recognized as an early player in the Industrial Internet of Things (IoT), and serve a broad range of customers in a variety of vertical markets—including Manufacturing, Oil & Gas, Building Automation, Power & Utilities, and more.
Kepware only delivers industrial-strength solutions that are designed, tested, and certified to meet the demands of industrial automation applications. Through the combined alliance of Lantronix and Kepware – two IoT industry innovators, industrial OEMs and companies worldwide will benefit from gaining access to the broadest set of hardware and software connectivity solutions that can enable them to integrate their legacy devices into their IoT platforms and help accelerate deployment of their IoT strategy.
—Shahram Mehraban is the Lantronix VP of Marketing. You can follow Shahram on Twitter @mr_iiot.
Source: https://www.lantronix.com/blog/iot-is-big-industrial-is-the-biggest/
Contact Symmetry Electronics at 866-506-8829, email us or start a live chat and we'll be glad to help you with your projects!