From Embedded Antenna Design: "Waterproof Compact Omni Antenna UHF options"
The Waterproof Compact Omni Antenna UHF range from EAD is based on a modular platform of components. This modular approach allows us to build a full range of antennas at various frequencies and connectors.
The main standard components are an injection-moulded UV-resistant Luran sheath, a connector barrel and an antenna element.
UHF frequencies that we can address with the WCO UHF include:
380 MHz
430 MHz
433 MHz
450 MHz
459 MHz
868 MHz
Please contact us if you need a different frequency between 300 and 900 MHz and we'll do our best to assist you.
The common connector options are:
N-Male Plug
N-Female Panel-Mount w/O-Ring – for through-hole mount
TNC-Male Plug Straight
TNC-Female Panel-Mount w/O-Ring for through-hole mount
TNC-Male Plug Right Angle
SMA and RP-SMA options are also available.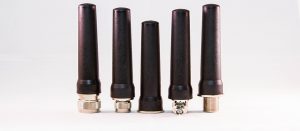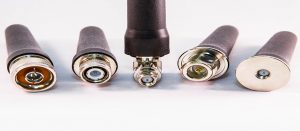 The WCO antennas are usually terminal or metal enclosure mount. However there are two other mounting options:
WCO with Magnetic Mount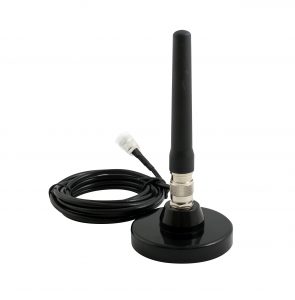 WCO with L-Bracket for wall-mounting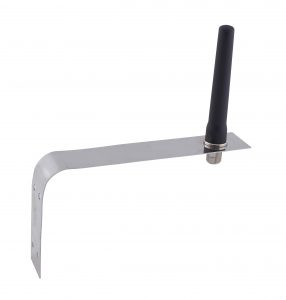 The Waterproof Compact Omni Antenna UHF products offer excellent build quality, durability and RF performance and can be tailored to your application. At UHF frequencies, they do require a ground plane to radiate effectively.
Applications for these antennas include:
Outdoor Telemetry
Wireless Security
TETRA communications
LTE access (using LTE 450 services where available)
For more information, availability and quotations. Please contact us or your local representative.
Source: https://www.ead-ltd.com/news/waterproof-compact-omni-antenna-uhf-options
Why partner with Symmetry Electronics? Symmetry's technical staff is specially trained by our suppliers to provide a comprehensive level of technical support. Our in-house Applications Engineers provide free design services to help customers early in the design cycle, providing solutions to save them time, money and frustration. Contact Symmetry for more information.