From Embedded Antenna Design: "Market leading quality antennas from SAS"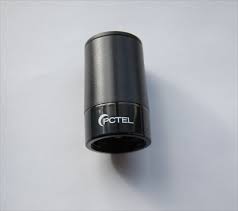 A range of market-leading quality antennas from a world-leading antenna manufacturers are available via EAD's sister companies, Specialist Antennas and Connex Technologies Ltd.
Specialist Antenna Solutions is a trading division of EAD which works with quality RF manufacturers including PCTEL, SIRIO, SMARTEQ, LAIRD, SCAN and others.
Connex Technologies Ltd is a dedicated webshop for European customers to purchase antennas and RF cables from these manufacturers.
The most popular PCTEL antennas is the BMLPVMB/LTE which is also sold with a magnetic mount as a bundle called the LTE-RUGGED-HIGAIN-MAG. In addition, the GPS and GNSS Timing antennas – GPS-TMG-40NMS are also very popular.
The Laird TRA6927M3 antennas are also very popular solutions. Again bundled with a magnetic mount and called the LTE-HIGAIN-MAG, they are a robust and effective 4G LTE magnetic mount antenna. Alternatively a permanent mount version the TRA6927M3PW-001 is available for purchase where a through-hole mount antenna is required.
From Sirio Antenna based in Italy, there are a number of excellent 4G external antennas available including the SMP-4G-MIMO panel antenna, the HGO-4G-LTE High gain omni and the SMP-4G-LTE.
The AllDisc and SmartDisc from Smarteq offer excellent RF performance for low profile dome and puck antennas respectively. The 710211 antenna from Smarteq is particularly popular.
In addition to the above market leading quality antennas, the most popular EAD LTE antennas can be ordered in small quantities via Connex including the LMO and CMO MIMO antennas as well as RF400 cables.
Source: https://www.ead-ltd.com/news/market-leading-quality-antennas-from-sas