From EAD: "Hot Product - WMO8685 868 MHz high gain omni"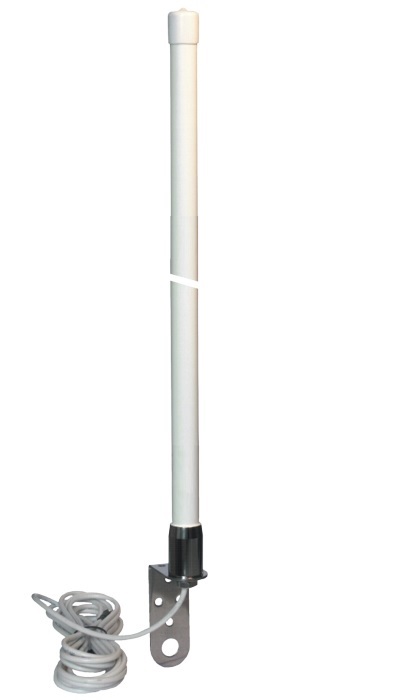 This month's hot product is our WMO8685 868 MHz high gain omni antenna designed for 868 MHz frequency bands including LoRa, Sigfox and other IoT technologies where an outdoor, high gain antenna is required.
Offering up to 5.5 dBi gain, the WMO8685 is a slim, but robust fibreglass antenna mounted onto a L-bracket and fed by 5M cable and a SMA-Male connector as standard.
A 915 MHz version is also available, the WMO9156, with a peak gain of 6 dBi.
Other 868 MHz antennas are also available in our range as well as mid-range solutions offering 3 dBi gain – check out the PMO915-3 which can be easily re-tuned to cover 868 MHz.
For more information, please contact us or your local distributor/reseller.
Why partner with Symmetry Electronics? Symmetry's technical staff is specially trained by our suppliers to provide a comprehensive level of technical support. Our in-house Applications Engineers provide free design services to help customers early in the design cycle, providing solutions to save them time, money and frustration. Contact Symmetry for more information.