From Digi International: ActivityBot Robot
Students and independent learners that want to begin building navigation systems using touch, visible light, infrared light, and ultrasonic sensors can now do so with this propeller activity board demonstration that is equipped with all the necessary electronic components for building.
Using Digi XBee Cellular modules, the Parallax ActivityBot robot can be controlled using SMS message on any mobile device from anywhere in the world. Digi XBee expert, Rob Faludi, demonstrates the versatile range of motion, using optical encoders and wheels with secure O-ring tires to ensure straight straightaways and consistent maneuvers.
Meet the ActivityBot and discover more about the Digi XBee Cellular Development Kit for your next project. Have an awesome project to share or want to create one with a Digi XBee Cellular Development Kit?
Contact Symmetry Electronics at 866-506-8829, email us or start a live chat and we'll be glad to help you with your projects!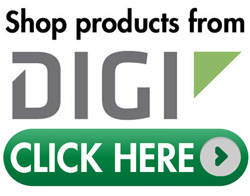 Subscribe
Stay up to date with industry and supplier news!
Browse