From Digi: "How to Ensure a Successful Migration from 2G and 3G to 4G LTE"
As wireless communication networks continue to rapidly evolve and more carriers announce their plans to discontinue legacy networks, it is imperative that corporate network managers, industrial network operators, and device manufacturers understand the challenges of conducting a 3G to 4G LTE migration . In order to better understand these 4G LTE migration challenges and to prepare for a seamless transition from 3G to 4G LTE networks, you should first answers these four questions:
How many 3G devices are currently active on the field?
This is an important number to identify and know in order to actually answer the following questions.
What is it going to cost to transition these devices to 4G LTE?
Migration costs to consider include the cost of hardware, cost of truck roll, manpower hours, and updated carrier plans.
How long will a 2G or 3G to 4G migration take?
Once the number of devices and migration cost have been identified, you can start to successfully map out the transition timeline based on the carrier's 4G network introduction plan.
What are my application connectivity needs?
Lastly, understanding specific needs of existing legacy devices and the needs of highly capable devices today, can maximize your investment, lower design costs and increase higher volume deployments.. A few specification options to consider include battery life, power consumption, data usage, bandwidth, mobility, geographic coverage, etc.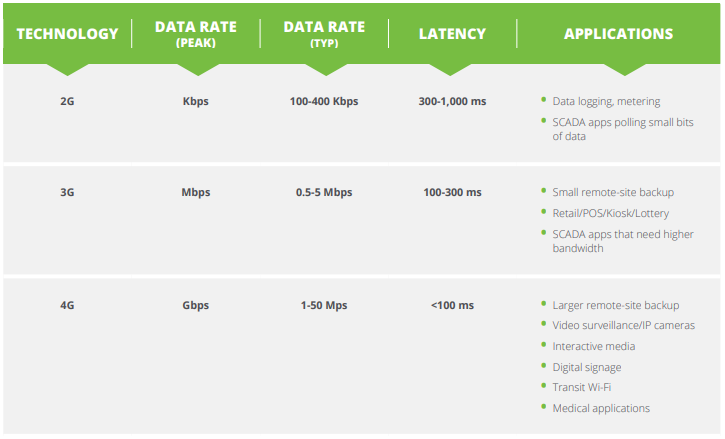 In conclusion, the migration away from legacy networks have already started because device manufactures can no longer rely on 2G or 3G for Internet of Things (IoT) applications. With 2G shutdowns already occurring and 3G network shutdowns on the horizon, long-term transition plans and migration strategies are vital for network engineers and administrators to capitalize on the advantages of 4G, 5G, and LTE.
Source: https://www.digi.com/blog/cellular/how-to-ensure-a-successful-migration-from-2g-and-3g-to-4g-lte/
Subscribe
Stay up to date with industry and supplier news!
Browse