Find Out How to Get Started With Your Telit EVK-2 Developer's Kit With This 3.5-minute video Tutorial
Find out how to get started with your Telit EVK-2 developer's kit. This 3.5-minute video tutorial takes you from inventorying the kit's contents to setting it up hooked up to power and ready. Training Video - Evaluation Kit (EVK2)
The Telit Evaluation Kit (EVK2) provides a robust, future-proof and flexible environment to streamline all application development based on Telit GSM/GPRS, UMTS/HSPA, CDMA 1x/EV-DO, and LTE module families, significantly reducing time-to-market.
The Telit kit includes a motherboard and an adapter board where the target module is connected. This concept allows the EVK2 to be used across various form factors and product generations, both present and future.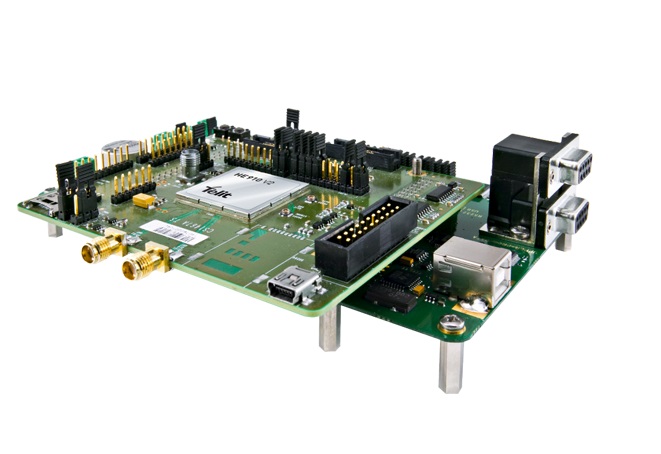 The motherboard includes the basic interfaces such as power input, SIM card holder, audio monitor outputs, RS-232, and USB; as well as a Reset button and power switch. The circuit implemented in the EVK2 motherboard is based on the recommended reference design for the module's peripheral components and I/O connections.
For additional Telit product information, samples or technical support, contact Symmetry Electronics, an authorized distributor of industry leading wireless, audio/video and embedded chips, modules and dev/eval tools. www.symmetryelectronics.com/contact or call (877) 466-9722.
Why partner with Symmetry Electronics? Symmetry's technical staff is specially trained by our suppliers to provide a comprehensive level of technical support. Our in-house Applications Engineers provide free design services to help customers early in the design cycle, providing solutions to save them time, money and frustration. Contact Symmetry for more information.