Explore Gigadevice's New Power Offerings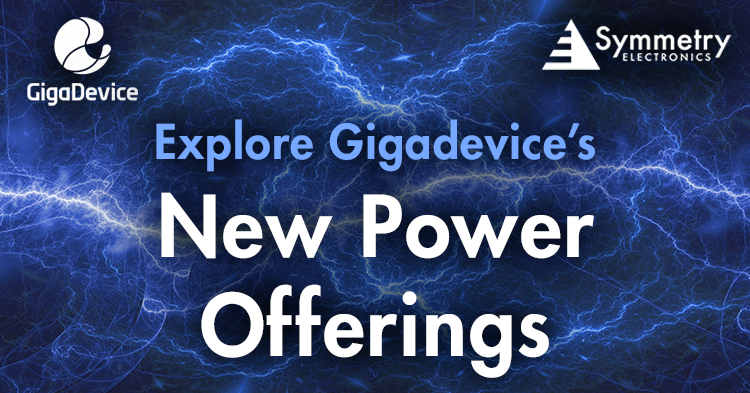 Complimenting a broad power management portfolio, Gigadevice's new line of analog power offerings includes operational amplifiers, AD/DA converters, and other power management components. Gigadevice's next-generation analog and mixed mode IC power management solutions focus on the following categories:
Application special PMIC
Motor drivers
High performance power IC
Battery management
Low-Dropout (LDO) Regulators
Two new LDOs, the GD30LD3300 & the GD30LD3301, provide a output current of 3A with a maximum voltage dropout of 180mV, an input voltage of 0.5V – 2.075V and 0.8V – 3.95V respectfully, and an output voltage of 1.1V – 6V. Output voltage can be set by external resistors or by using the output voltage setting pins.
Linear Chargers
Useful in applications like high-end hearing aids, TWS, wearables, and more, Gigadevice's GD30WS8662 linear charger has a maximum input voltage of 32V and is available in a WLCSP-9 packaging. The GD30WS8662 can charge up to 456mA and, programmable via I2C, supports a variety of battery chemistries ranging from 3.6V – 4.54V.
Headset Charging Boxes
With a maximum input voltage of 20V and several power saving power saving modes to increase battery life, the GD30WS8805 TWS headset charging box can have an up to 1.2A maximum programmable switching current and a fixed 5V output.
Motor Driver ICs
The GD30DR8306 and GD30DR841 are two newly released motor driver ICs from Gigadevice. Both provide a supply voltage of 4.5V – 30V. The GD30DR8306 has a PWM control up to 200kHz, an integrated 5V/2A DC-DC buck controller, and a programmable gate drive current peaking at 1A/1.2A sink current. The GD30DR8306 is available in a QFN32 packaging. The GD30DR841 has an independent half bridge control up to 200kHz, a high drive current of up to 2A, and an integrated 5V LDO that supports up to 20mA load. The GD30DR841 is available in a QFN24 packaging.
Charger ICs
Gigadevice's charger IC GD30BC2501A features a charging 4/6 cell lithium battery pack with a wide operating voltage up to 32V. Additionally, the GD30BC2501A provides a full charge cycle and has a switching charging current of up to 5A. Max charging efficiency for this part is up to 95%.