Download The New Antenna Selector Guide From Symmetry Electronics

Symmetry Electronics' Application Engineers have put together an outstanding selector guide for antennas. This guide showcases Symmetry's expertise in Antennas and gives design engineers an easy, quick reference of the diverse portfolio of antennas on Symmetry's line card.
The Selector Guide Highlights:
Wireless Technologies - Bluetooth/WIFI/ZIGBEE/WLAN, GPS/GNSS, 3G/4G/LTE, ISM/UWB/LoRa
Antenna Types - Internal (PCB/SMD), External
RF metrics – key antenna RF parameters such as Gain, efficiency, frequency, size
Additional antenna service Cables & Connectors, Integration Services, Matching & Efficiency, Return loss measurements, 3D radiation patterns, Pre-Certification RF testing
To download the Antenna Selector Guide CLICK HERE!
Remember Symmetry's Application Engineers will put together a Custom Antenna Kit for you. This saves design engineers lots of time in choosing the right antenna for his/her projects. Click here to start your custom antennna kit.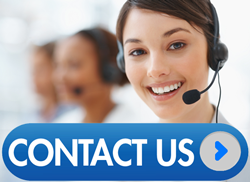 Why partner with Symmetry Electronics? Symmetry's technical staff is specially trained by our suppliers to provide a comprehensive level of technical support. Our in-house Applications Engineers provide free design services to help customers early in the design cycle, providing solutions to save them time, money and frustration. Contact Symmetry for more information.