Dissecting Drone Technology (Part 3)
We sell all of the technology required to build a drone. Give us a call and we'll be glad to help you purchase the parts you need to build your drone.

Part 3 of 3 where Symmetry Electronics Applications Engineer Cobus Heukelman dissects all the systems in a drone.
---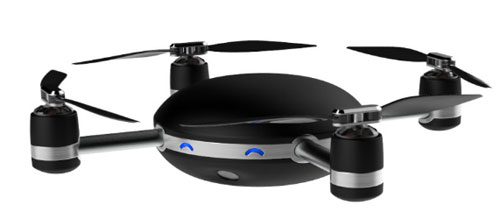 Antenna System

To ensure that you can control your drone, and that it can stream its video feed back to the user, it will need a few antennas. It would be nice if these antennas are small and light, so you don't waste valuable space and battery life. Antenova offers small form factor antennas for all your communication needs. For GNSS, they have SMD antennas such as the Brevis-GNSS, which is 11.0 x 6.1 x 3.2mm, and the high tech Sinica at only 7.0 x 5.8 x 0.4mm. If you'd rather have a cabled antenna, the adhesive mount Bentoni GNSS Antenna is easy to integrate with an IPEX MHF connector. You might be wondering if you could just get one antenna that will take care of both GNSS positioning as well as WiFi, and for that the Asper antenna is a great choice.
So what have we learned? First, that drones are pretty awesome. Second, there are many systems which must function simultaneously for a drone to operate efficiently. These systems should be tailored to the application for which they will be used. For a live video feed a compression module is a requirement, and some of these come as complete SoCs, which provide the other required systems for the drone. Communication is also important, and the tradeoffs between performance and cost must be made. GPS is a requirement for an autonomous drone, and again the choice must be made between performance and cost. Last, a drone must save power whenever possible, so always consider the power consumption of the component you are choosing. Hopefully this article has provided a better understanding of some of the components that make up a drone, and what the tradeoffs are for each of these components.
Part 1: https://www.symmetryelectronics.com/blog/dissecting-drone-technology-part-1/
Part 2: https://www.symmetryelectronics.com/blog/dissecting-drone-technology-part-2/
Don't miss our Drone Tech Teardown which features all the different Supplier components involved in building a drone.