Digi XLR PRO® Long-Range 900 MHz Industrial Radio Available From Symmetry Electronics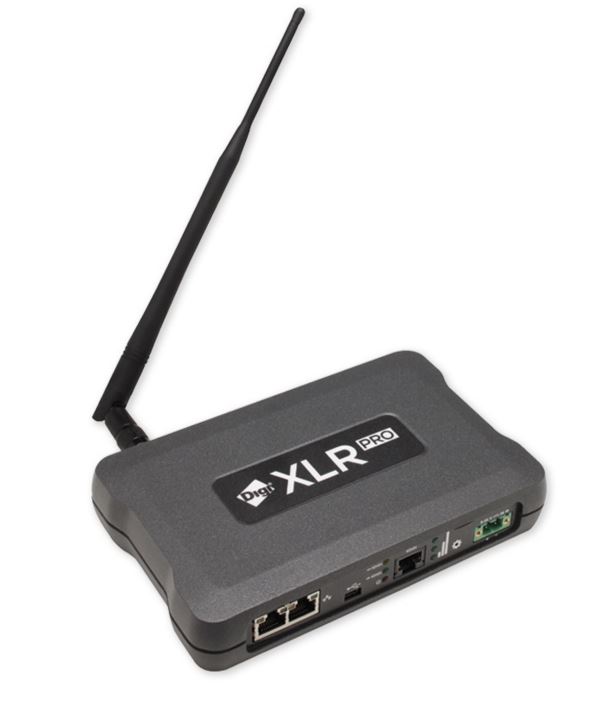 The Digi XLR PRO® is a high performance, industrial grade long-range 900 MHz radio that offers reliable wireless communications for serial and Ethernet devices over long distances.
Digi's patented Punch2® Technology enables the Digi XLR PRO to achieve industry-leading range of 1 to 100 miles and interference immunity that will punch through noisy RF environments. Flexible configuration options, including XCTU (Digi's next generation configuration platform for XBee), local Web UI or Digi Device Cloud, allow for quick configuration and deployment of multiple Digi XLR PRO radios in the field. Critical device management features include over-the-air firmware updates, device status information and centralized remote management using Device Cloud.
Packaged in a sturdy, aluminum-cast enclosure, the Digi XLR PRO is ideal for industrial applications including oil/gas, precision agriculture and utilities.
Features include:
Patented Punch2® Technology enables industry-leading interference immunity
Best-in-class range of 1 to 100 miles LOS
Industrial aluminum-cast design with -40° C to +70° C temperature rating and Class 1 Division 2 certification
Flexible data rates of up to 3.2 Mbps
Simple configuration via XCTU, local WebUI or Device Cloud
Variants certified for North America, Australia (Brazil and Peru coming soon)
Don't hesitate to contact Symmetry if you have any questions on the XLR PRO. We'll be happy to help! Give us a call at 866-506-8829 or email.