Digi XBee Cellular adds LTE Cat 1, Cat-M, and NB-IoT support
Digi International has released three new cellular modems in its XBee product family that individually support LTE Cat 1, LTE-M, and NB-IoT. The new XBee Cellular modems also include significant upgrades in terms of manageability, programmability, security, Bluetooth Low Energy (BLE)/Bluetooth Mesh, and USB support.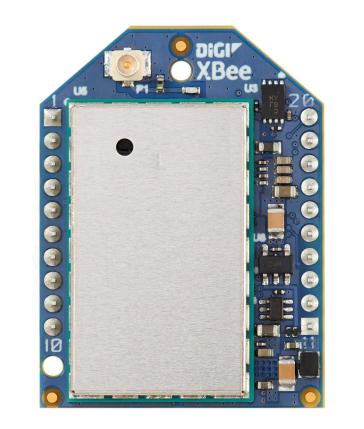 The Digi XBee Cellular gen 2 modem is designed to support AT&T Cat 1 cellular networks, while Digi XBee Cellular LTE-M provides Category-M connectivity for devices migrating from 2G networks. Digi XBee Cellular NB-IoT extends the product line into the low-power, wide-area networking space.
"Fully pre-certified across key carriers, our next-generation Digi XBee Cellular smart modems deliver a platform offering complete design freedom for cellular IoT connectivity integration, from LTE Cat 1 all the way to LTE-M and NB-IoT LPWAN technology," said Mike Rohrmoser, senior director of product management for embedded systems at Digi International.
The upgraded programmability features of the new XBee modems provide local intelligence on the modems themselves. This functionality can be extracted via rules engine and application logic to control local hardware or manage cellular and short-range wireless links.
Enhanced manageability supports over-the-air (OTA) firmware upgrades by way of the Digi XCTU RF management and configuration tool and the Digi Remote Manager.
Digi TrustFence provides built-in device security.
The Digi XBee Cellular LTE-M modem is available as part of the Arrow LTE-M Starter Kit. For further information on the XBee platform family as a whole, visit www.digi.com/pr/digi-xbee-cellular.
Source: http://www.embedded-computing.com/hardware/digi-xbee-cellular-modems-support-lte-cat-1-cat-m-and-nb-iot#
Why partner with Symmetry Electronics? Symmetry's technical staff is specially trained by our suppliers to provide a comprehensive level of technical support. Our in-house Applications Engineers provide free design services to help customers early in the design cycle, providing solutions to save them time, money and frustration. Contact Symmetry for more information.