Digi Launches 3G Cellular Modem for Connected Solutions Worldwide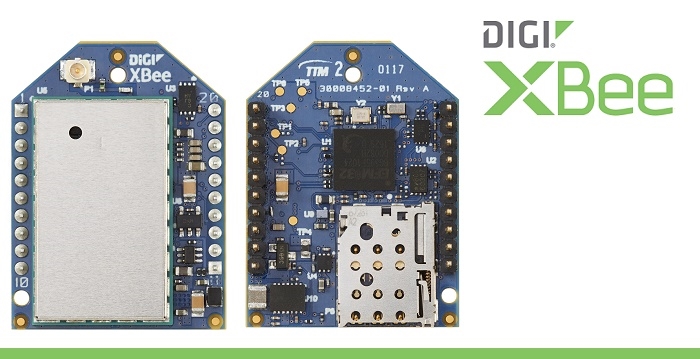 Digi International has launched the new Digi XBee Cellular 3G Global Embedded Modem. The modem will provide Original Equipment Manufacturers with global deployments the flexibility to easily implement solutions in regions currently offering 3G connectivity. Digi customers can now simply drop this modem into their existing designs to instantly achieve 3G cellular integration, without the need for a complete redesign.
By adding the XBee Cellular 3G Global embedded modem to their projects, users create a longer life design with flexibility to switch between wireless protocols, or upgrade to LTE-M or NB-IoT as those networks are deployed in certain regions. Featuring Digi TrustFence security, the XBee Cellular 3G Global embedded modem offers Secure Boot, Encrypted Storage, Protected JTAG, and SSL/TLS 1.2, and is FCC/IC, PTCRB and AT&T certified, completely eliminating the cost, complexity, and risk involved in the certification process.
Programmable, with support for custom MicroPython applications running directly onboard, it allows developers to add unique features to their devices while eliminating the need for an external microcontroller in certain use-cases. The device can be configured locally with Digi's XCTU configuration platform, or remotely with Digi Remote Manager. It also features low-power modes for battery-powered applications, and updates are made easy via over-the-air (OTA) updating.
Sicom Electronics International, a Chilean designer and manufacturer of intelligent lighting solutions for public, industrial and commercial markets, is already evaluating the XBee Cellular 3G Global for its outdoor LED lighting solutions. SICOM LED luminaires are designed to provide more energy-efficient and low-maintenance street lamps to replace existing sodium and metal halide lamps. Using Digi ZigBee and cellular connectivity, a technician can now centrally measure and manage groups or individual street lights, reducing energy and maintenance costs by as much as 75 percent.
The Digi XBee Cellular 3G Global embedded modem is available for purchase through Digi's global network of authorized distributors for $89 (MSRP) in 1k volume quantities. Click here to learn more.
Source: https://www.everythingrf.com/News/details/4585-Digi-Launches-3G-Cellular-Modem-for-Connected-Solutions-Worldwide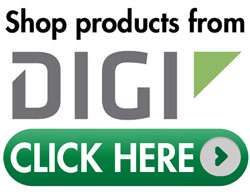 Why partner with Symmetry Electronics? Symmetry's technical staff is specially trained by our suppliers to provide a comprehensive level of technical support. Our in-house Applications Engineers provide free design services to help customers early in the design cycle, providing solutions to save them time, money and frustration. Contact Symmetry for more information.