Wireless Wednesday Dev Kit Pick Of The Week: Digi International XBee Cellular LTE Cat 1 Development Kit for Verizon (USA) With 6 Months Free Cellular Service Now In Stock At Symmetry Electronics
The wait is finally over!
Digi is excited to bring together the power and flexibility of the XBee ecosystem with Verizon, the world's largest cellular network via the Digi XBC-V1-UT-001 and development support with the Digi XKC-V1T-U XBee Cellular LTE Cat 1 Development Kit, Verizon LTE Cat 1, USA.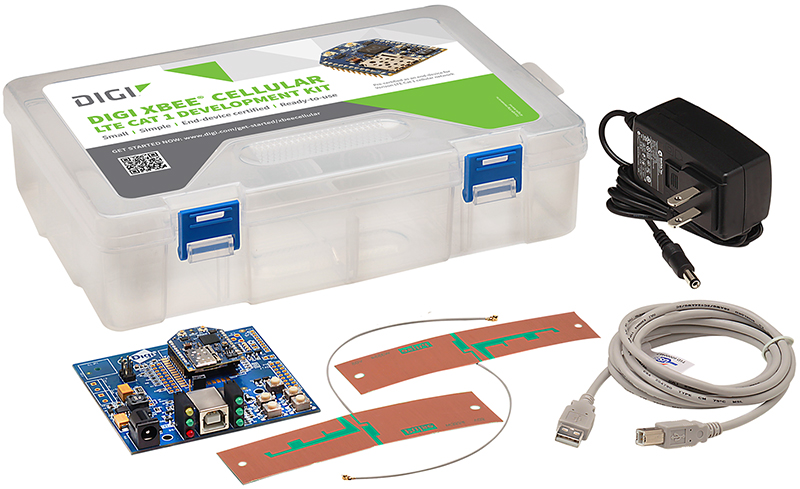 The Kit Includes:
Antennas and power supply
6 months of free cellular service*
1 LTE Cat 1 SIM for Verizon
1 XBee Development Board
XBee Cellular LTE Cat 1 embedded modem
Digi XBee Cellular enables OEMs to quickly integrate cutting edge 4G cellular technology into their devices without dealing with the painful, time-consuming, and expensive FCC and carrier end-device certifications.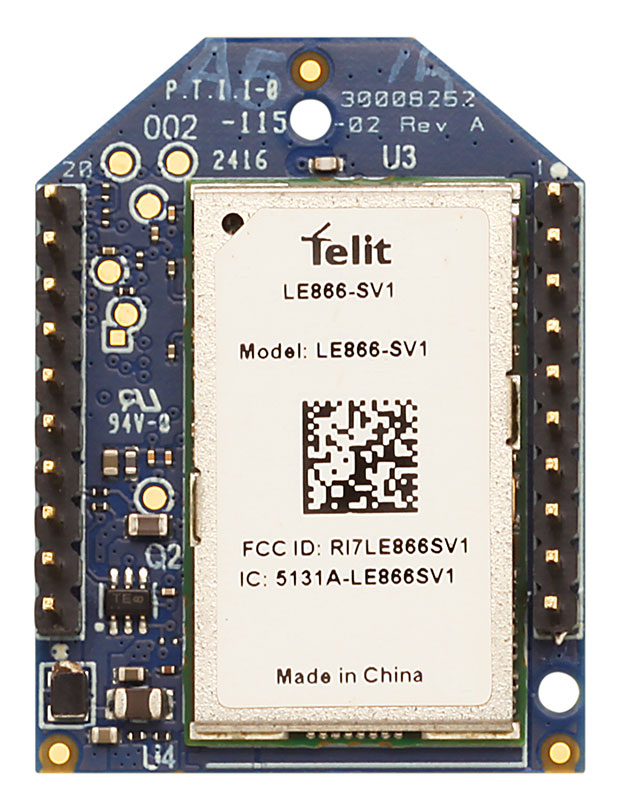 Module with Telit LTE.
Makers of Remotely deployed sensors and devices have settled for the compromises, expense, and provisioning/maintenance complexity of traditional RF connectivity for years. Cellular connectivity addresses many of these drawbacks – but still hasn't been cost-feasible for smaller deployments of ten or fewer devices. Today, that's changing. The Digi XBee Cellular family simplifies your deployment of embedded cellular connectivity by reducing or eliminating the time and cost of development and certification to incorporate cellular technology into your products.
The New Option for Embedded Cellular Connectivity:
Configures locally with XCTU or remotely with Digi Remote Manager™
SSL/TLS for secure communications
OTA firmware updates
3.3 V power with low-power options for battery-powered applications
Standard Digi XBee AT and API interfaces
Authentic 20-pin Digi XBee through-hole form factor
FCC pre-certified, Verizon end-device-certified, and (coming soon) hot-shipping on the Verizon network
Industry's smallest end-devicecertified cellular module
Industry's fastest path to embedded cellular connectivity with LTE Cat 1
KEY INDUSTRIES
Intelligent Lighting Controls
Digital Oil Field
Digital Signage and Kiosk
Precision Agriculture
For additional Digi product information or technical support, contact Symmetry Electronics, an authorized distributor of industry leading wireless, audio/video and embedded chips, modules and dev/eval tools. www.symmetryelectronics.com/contact-us or call (877) 466-9722.
Subscribe
Stay up to date with industry and supplier news!
Browse