Digi International ConnectCore for i.MX6UL Module Now Available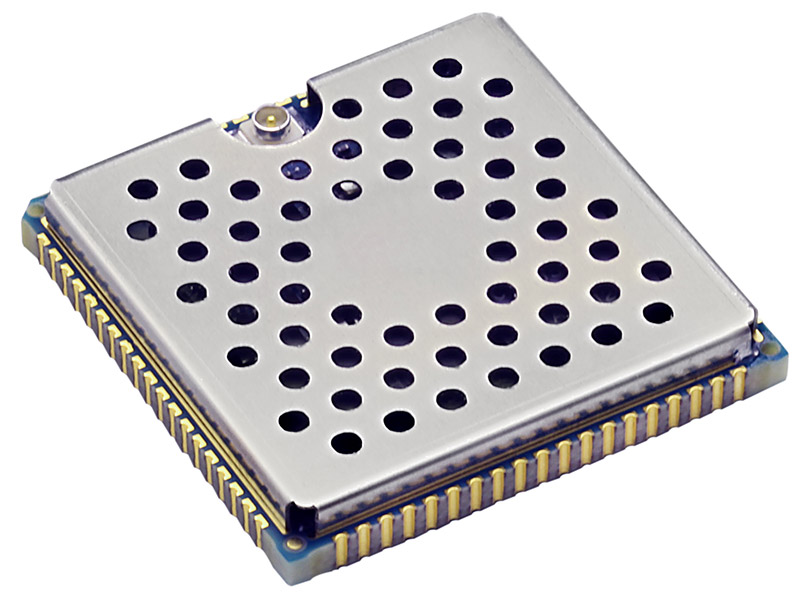 Digi International®, (NASDAQ: DGII, www.digi.com), a leading global provider of mission-critical machine-to-machine (M2M) and Internet of Things (IoT) connectivity products and services, today announced general availability for its ConnectCore® 6UL module platform. The ConnectCore 6UL delivers a secure connected Linux-based NXP i.MX6UL System-on-Module (SOM) with integrated dual-band 802.11ac wireless LAN and Bluetooth 4.2 connectivity in a low-profile surface mount form factor slightly larger than a postage stamp.
The ConnectCore 6UL is the most power efficient, lowest cost and smallest industrial SOM built on the NXP i.MX6UL application processor. Device manufacturers across a broad range of markets such as medical, transportation, building automation, public safety, and industrial automation now have an intelligent communication engine in a common footprint that is capable of scaling seamlessly from low to high volume applications.
"Our intelligent infusion pumps are selected for use by a number of different healthcare providers for various specialized point of care applications," said Michael Smith, senior product manager at Zyno Medical. "We needed the most advanced wireless component capable of providing the flexibility to create specific, purpose-driven designs to enhance the infusion workflow. It also had to be secure, durable and reliable for our ZynoFlo integrated infusion system. As such, we are evolving our designs with the latest Digi ConnectCore wireless solutions, which will help us develop devices that meet the unique clinical and operational workflow requirements of users and patients."
With a patent-pending Digi SMTplus™ hybrid surface mount form factor (29 mm x 29 mm x 3.5 mm), the ConnectCore 6UL provides highly reliable mounting for high shock/vibration applications and combines design flexibility with ease of manufacturing, allowing device manufacturers to highly accelerate their time-to-market while focusing solely on their core competencies.
The module also incorporates an NXP Kinetis® L (Cortex®-M0+) microcontroller subsystem as well as a dedicated secure microcontroller component (Secure Element), enabling innovative features such as the integrated Micro Controller Assist™ for intelligent ultra-low power modes (power consumption as low as 30µA) and critical device security, authentication and key storage capabilities.
"We have seen tremendous customer interest in a flexible, scalable, power-efficient wireless module with advanced capabilities available in such a compact form factor," said Mike Rohrmoser, director product management, embedded systems at Digi International. "The ConnectCore 6UL delivers a secure embedded platform solution for the Industrial Internet of Things. This has led to the design of a truly exciting number of new connected products that are about to come to market."
The ConnectCore 6UL removes implementation barriers by providing a fully integrated, secure module platform with complete Linux software support. Digi's complete Linux Board Support Package (BSP) delivers an integrated and tested Yocto Project Linux software platform with regular software maintenance based on current, stable releases with full source code access. The module comes complete with the new Digi TrustFence™ Device Security Framework, offering a complete, secure device foundation for today's connected devices and applications right out-of-the-box, including Secure Boot, Secure Ports, and Secure Storage.
Source: https://www.digi.com/news/press-releases/digi-international-connectcore-for-i-mx6ul-module