DIGI ConnectCore Starter Kit Provides a Universal and Powerful Platform for Your Smart Connected Devices
The ConnectCore for i.MX6UL Starter Kit provides a universal and powerful platform for your smart connected devices. It delivers an extremely compact and flexible development and rapid prototyping kit for the new ConnectCore for i.MX6UL System-on-Module (SOM), which is suited for use in a wide range of connected applications.
BUILD. CONNECT. EVERYTHING.
The Starter Board combines a ConnectCore 6UL SOM built on the lowpower NXP i.MX6UL application processor, 256 MB flash, 256 MB RAM, integrated 10/100 Mbit Ethernet, pre-certified dual-band 802.11ac wireless LAN + Bluetooth 4.2 connectivity with an integrated high efficiency antenna and a focused set of key peripheral interfaces.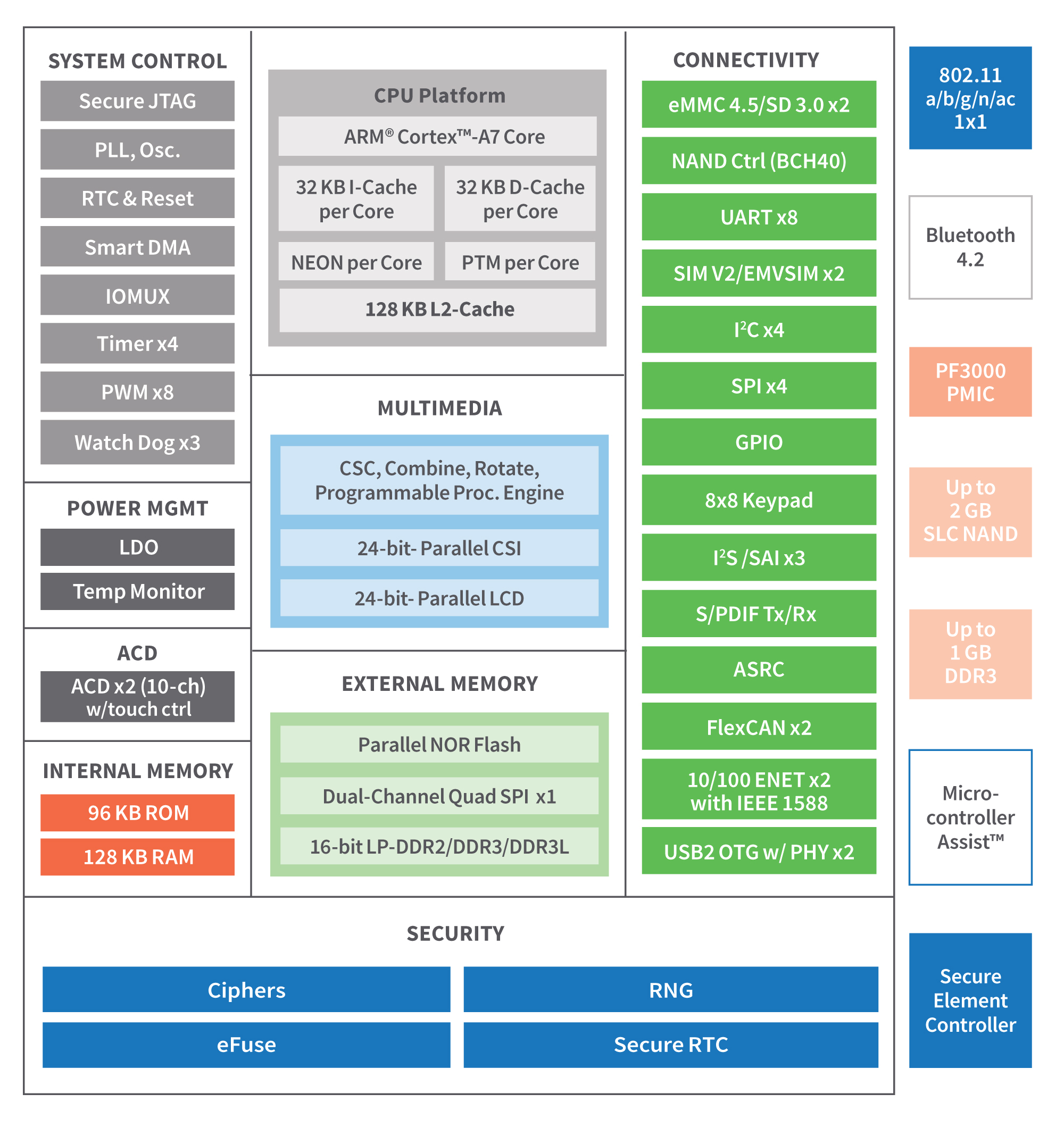 The simplified but also rugged DIGI board design offers USB host/device connections, microSD storage and embedded expansion connectors for development and prototyping purposes. These include Grove connectors, which allow you to instantly connect and integrate a wide range of compatible off-the-shelf sensors and peripherals, effortlessly.
Digi's Yocto Project Linux BSP and software support is provided with full source code access straight out of the box. Whether you are building a connected device for medical, healthcare, energy or industrial applications, or prototyping new connected product concepts, the ConnectCore for i.MX6UL Starter Kit is the ideal platform to get you started. And if you need additional help with your project, Digi also offers professional support and design services to help you go to market smarter and faster.
For additional DIGI product information or technical support, contact Symmetry Electronics, an authorized distributor of industry leading wireless, audio/video and embedded chips, modules and dev/eval tools. www.symmetryelectronics.com/contact-us or call (877) 466-9722.