Development Kits On Sale at Symmetry Electronics
---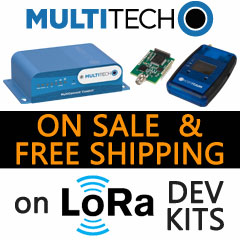 Free shipping and discounts on LoRa products from MultiTech

With support for multiple electronic interfaces, just about any "Thing" can now be cost effectively and remotely connected for years on battery power with MultiTech LoRa products.
---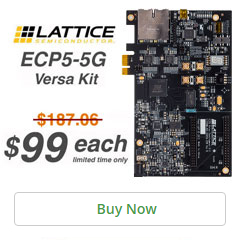 Lattice ECP5-5G Versa Kit on sale for $99

The ECP5™ Versa Development Board allows designers to investigate and experiment with the features of the ECP5 Field-Programmable Gate Array. The features of the ECP5 Versa Development Board can assist engineers with rapid prototyping and testing of their specific designs.
---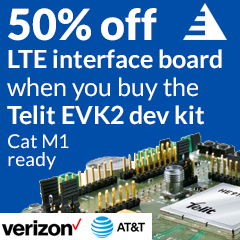 Start Cat M1 development today with Telit's LTE Evaluation Kit and save 50% on the interface board.
The Evaluation Kit supports both CAT1 & CAT M1 (once available) interface boards.
Get 50% off Cat 1 interface board (your choice: Verizon/AT&T). when you buy the Telit All Inclusive Kit.
Get an additional 50% off the Cat M1 interface board (once available). We will notify you once it is released.
Limit 2 All Inclusive Kit per customer.

The Telit EVK2 development kit remains one of Symmetry's bestselling kits. It provides a future-proof, flexible environment to streamline all application development based on Telit LTE, UMTS/HSPA and GSM/GPRS module families significantly reducing time-to-market.
---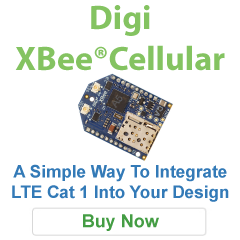 Digi XBee Cellular LTE Cat 1 Embedded Modems

Digi is excited to bring together the power and flexibility of the XBee ecosystem with Verizon, including 6 months of free cellular service (with Dev Kit ). This powerful combination enables OEMs to quickly integrate cutting edge 4G cellular technology into their devices and applications without dealing with the painful, time-consuming, expensive FCC and carrier end-device certifications.
---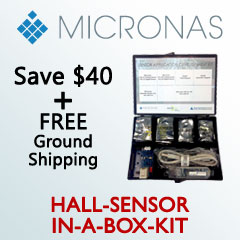 Save Money & Get Free Shipping On Micronas Hall Sensors

Micronas is known and recognized in the automotive and industrial markets as a reliable global partner for intelligent, sensor-based system solutions. Micronas offers a variety of Hall sensors and embedded controllers for smart actuators for applications such as building and process automation, robotics, home appliances, agricultural, and automotive.
---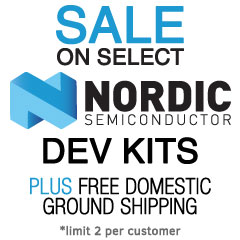 Free Shipping & Discounts on Nordic Dev Kits!

Nordic Semiconductor is playing a key role in the future of wireless with its solid portfolio of 2.4GHZ. Bluetooth Low Energy, SOC, Beacon, and MBED products. Nordic's range of 2.4GHz transceiver and transmitter devices are employed by some of the world's leading brands in a wide variety of applications like wireless keyboard and mouse, game controllers, and intelligent sports equipment.
---
Subscribe
Stay up to date with industry and supplier news!
Browse