From Nordic Semiconductor: Dedicated IoT Lab prepares for consumer boom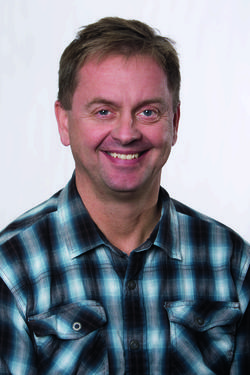 Chris Hansen, Director
Nordic Semiconductor IoT Lab: bringing the IoT to consumer products
In 2016, there were around 6.4 billion connected things worldwide, estimates analyst firm, Gartner. This is an increase of 30 percent from the year before, with 5.5 million new things connected every day.
Although predicted numbers vary, there is a consensus that the number of connected Internet of Things (IoT) devices will continue to grow rapidly. Ericsson has said that it expects there to be 28 billion connected devices by 2021, McKinsey puts the figure at 20 to 30 billion by 2020, and Gartner estimates there will be 20.8 billion connected devices worldwide by 2020.
Where will all of these devices be used? Application areas span industrial use, with transport and logistics, predictive maintenance, agriculture and utilities, to consumer applications such as telematics, connected healthcare, and wearable health and fitness devices.
Today, Bluetooth low energy wireless technology is commonly used in interconnected devices such as wearables, machine-to-machine (M2M), and smart homes because it combines good bandwidth with low power (coin cell) power consumption and, crucially, smartphone interoperability.
But for all its advantages, Bluetooth low energy is limited to tens of meters at most. That's not a problem if a range boosting 'gateway' or 'bridge' is nearby but becomes more restrictive for connecting, for example, mobile 'things' such as packages and drones. The challenge for today's wireless protocols is to extend range, up to around tens of kilometers, while maintaining a low power budget. Low power cellular IoT modems promise to provide the answer.


A foundation technology
Despite its current lack of range, Bluetooth technology is expected to form a central part of the IoT's infrastructure. To an extent, the range issue will be addressed with the advent of Bluetooth 5. The latest version of the standard, due for imminent release, will see this range double or more, but it will still fall short of the distances required for many IoT applications.
So-called Low Power Wireless Area Networks (LPWANs) are expected to fill the gap between Bluetooth low energy-equipped devices and the potentially tens of kilometers distances to cellular network base stations.
Nordic Semiconductor has created the IoT Lab, based in Portland, Oregon, U.S., to forge tools and support developers' needs to exploit the potential of the IoT using Bluetooth low energy and cellular IoT technology. The lab is headed up by Chris Hansen, who joined Nordic Semiconductor in January 2016.
Hansen, originally from Denmark, joined U.S. microprocessor giant Intel after gaining a post-graduate Masters degree in electrical engineering from North Eastern University, Boston. During nearly 20 years at Intel's Oregon facility, he also served with the Bluetooth Special Interest Group (SIG) including a three-year spell as Chairman of the Board. "This introduced me to Bluetooth technology, and to a lot of my now colleagues at Nordic Semiconductor," recalls Hansen.
It was also the time that Bluetooth technology evolved rapidly. "It went through great growth spurts," says Hansen, "from an unknown technology to a big brand – everyone now knows what Bluetooth is."
The introduction of Bluetooth low energy as a hallmark element of Bluetooth 4.0 was a turning point. According to Hansen, it marked the point that Bluetooth was no longer an upstart technology and was clearly going to be successful. At the same time, the board changed from a technology-driven organization to a marketing oriented one.
"Although Bluetooth was very successful from a technology perspective, what was lacking was the marketing component that really made the name take off. I think that is a big factor in gaining acceptance," says Hansen.
He credits the increase in numbers, when Bluetooth devices rose from hundreds of millions each year to three or four billion per year, to the technical work carried out by people on the SIG, but adds: "That growth needs good technology, plus good marketing and strategy."


Innovator of Things
It is this approach that Hansen is bringing to Nordic's IoT Lab. "We are trying to bring IoT to consumers," he explains.
"Today, the IoT is quite successful in industry, but to really get the growth that the IoT is forecast to achieve, we need to bring the IoT to consumer products."
The IoT Lab is developing a platform for Nordic Semiconductor silicon and aims to make the technology universally acceptable and easy to develop irrespective of a user's background.
Hansen talks of an "army" of non- technical potential users, from farmers to accountants, who can develop their ideas for the IoT, and innovate.
"If you are not an engineer, you cannot compile code, but if you pitch a great idea for an IoT device for your business, you can develop it without needing a degree in engineering," he enthuses.
The IoT Lab's web application will guide the user through the development process. It uses plain, non-technical terminology to build applications, for example, "what reconnection rate is desired?", "is the device to be variable power with a slow response, or a high power device with faster response?".
"There are hundreds of variables, I can't even recall all of them, even though I wrote the spec," admits Hansen.
The web application means that the user does not have to keep all the variables in mind, but instead can buy a wireless device from Nordic, plug it in to the computer, go to the website to answer some questions and the device will be configured there and then.
The IoT Lab is offering initial kits that can be configured in this way, via the Internet. New ones will be introduced, and Hansen confirms the company is working with sensor vendors to address different needs and requirements for different applications. Although based in Oregon, the team is also working with their colleagues in Norway.


IoT roadmap
This summer, Nordic announced it would be releasing the nRF91 Series to address the emerging low power cellular IoT sector. The nRF91 Series includes integrated chipsets and software, and meet the 3GPP Release 13 Long Term Evolution-Machine type communications (LTE-M) and NarrowBand IoT (NB-IoT) cellular technology requirements for low power, low cost of deployment, and scalability of devices.
Both systems are expected to drive the cellular IoT market, with NB-IoT in particular addressing environmental monitoring, focusing on smart building and sensor data monitoring.
The IoT Lab will support devices so they can be developed into IoT products using LTE-M, confirms Hansen. LTE-M is a power-efficient technology that's custom designed for IoT applications like sensors, which send small amounts of data infrequently.
The technology has three benefits: lower cost for carriers, as they do not have to support large amounts of data transmission in basestations; lower design cost, due to the need to support relatively low bandwidth; and power savings, as the data is transmitted infrequently, allowing devices to be battery-operated.
The nRF91 Series will be supported by the IoT Lab and the products are expected to begin sampling in the second half of 2017, with availability and full production scheduled for the following year.
Source: https://www.nordicsemi.com/eng/News/ULP-Wireless-Update/Dedicated-IoT-Lab-prepares-for-consumer-boom