Location Is Key - DecaWave Location Based Security Plays Important Role In Securing the IoT
The advent of IOT has brought many challenges. One of these which is of high importance is security. In the past, in order to compromise the security of a system, there needed to be a physical access to devices making it relatively easy to keep a system secure.
Since the adoption of wireless networks and IOT, remote hacking of objects has become a serious concern. Many everyday things are now fully connected and there is no single week without an article reporting malicious attacks, from cars to medical equipment to baby monitors and thermostats.
This is quite alarming as the impact ranges from simple inconvenience to financial impact up to potentially fatal consequences.
In order to address issues like this, an extra layer of security must be added. Decawave introduced the concept of location based security during the Global Semiconductor Alliance forum on IOT security that took place in Munich on November 8th. Indeed, Decawave's technology can play an important role in securing the IOT as accurate and reliable location can be used as a new credential to build more secure data communications.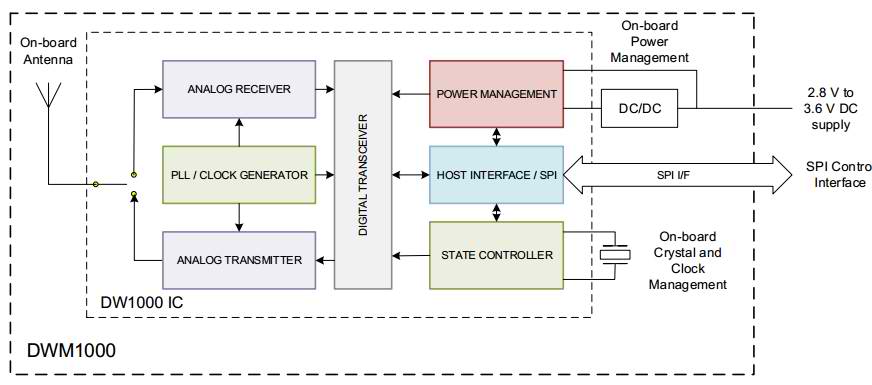 The secure bubble ensures that the communication between 2 objects is denied if the distance between them goes beyond a pre-defined threshold. This is shown to be the case when it comes to keyless car entry systems. The person with the key must be within a certain distance before the car will open while the accurate and reliable distance measurement makes the communication relay attack proof. It is also possible to use the location of objects – X, Y, Z - as a password when the two objects communicate. As an example, location may determine whether an object – laptop, phone… is allowed to access a WiFi access point building virtual walls to wireless networks.
Source: http://www.decawave.com/newsletter/autumn2016.html?mc_cid=c5b9a41904&mc_eid=e0285ec566#story1
For additional DecaWave product information, samples or technical support, contact Symmetry Electronics, an authorized distributor of industry leading wireless, audio/video and embedded chips, modules and dev/eval tools. www.symmetryelectronics.com/contact or call (877) 466-9722.
Why partner with Symmetry Electronics? Symmetry's technical staff is specially trained by our suppliers to provide a comprehensive level of technical support. Our in-house Applications Engineers provide free design services to help customers early in the design cycle, providing solutions to save them time, money and frustration. Contact Symmetry for more information.