Wireless Wednesday Wi-Fi Dev Kit Pick of the Week: Custom WAB (wireless add-on board) Featuring Telit EVK2 and Silicon Labs DKBLE For Bluetooth and Cellular Designs
Symmetry's Wireless Wednesday dev kit pick this week is our custom WAB board which is a revolutionary development solutions that combines 2 industry leading dev tools from (1 from Telit, 1 from Silicon Labs) to enable Wi-Fi and Bluetooth IoT development and evaluation.
The complete m2m development kit includes Telit's Wireless-Add-On-Board along with LTE-In-A-Box with Verizon and all the components from Silicon Labs' DKBLE kit.
The Wireless Add-On Board (WAB1) is designed to provide a bridge between Bluetooth Low Energy (Bluetooth Smart) and Cellular Technologies. It is the quickest way to show a proof of concept with BLE and Telit's Cellular technologies and to start the software development on the two platforms.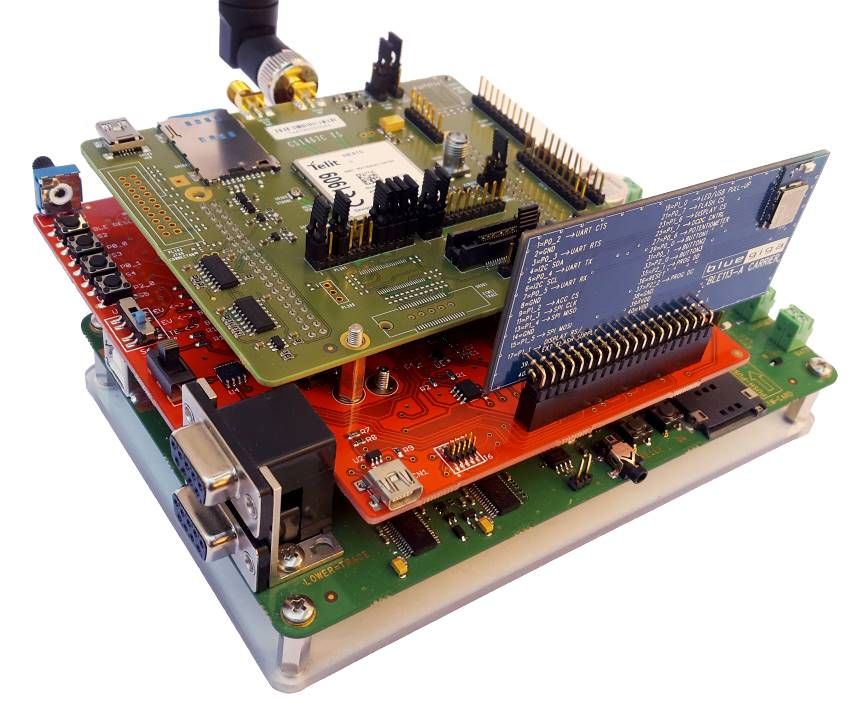 For additional Telit or Silicon Labs product information or technical support, contact Symmetry Electronics, an authorized distributor of industry leading wireless, audio/video and embedded chips, modules and dev/eval tools. www.symmetryelectronics.com/contact-us or call (877) 466-9722.
Subscribe
Stay up to date with industry and supplier news!
Browse