Check Out The New Thingy:52 from Nordic Semiconductor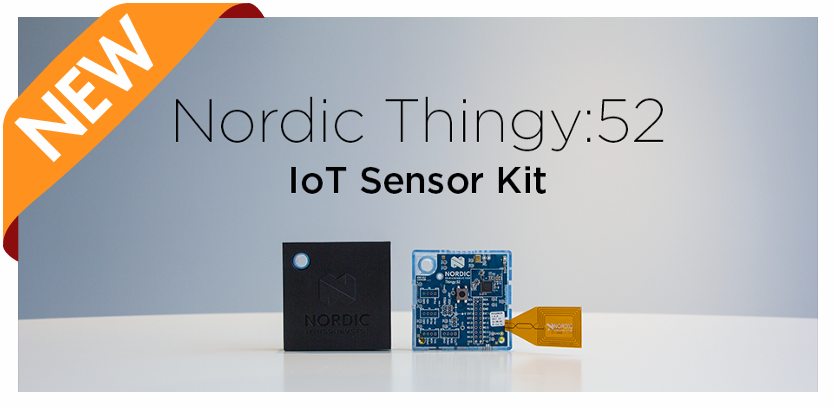 We all know Nordic Semiconductor as an industry leader in Bluetooth modules. For years their nRF52 Series has redefined the world of possibilities for Bluetooth® Smart sensors and devices for the IoT era. Today Nordic introduces the new Thingy:52. It was made to give engineers an easy to use development platform for prototypes and demos without having to build hardware or writing firmware.
Nordic has built the Thingy:52 around the nRF52832 Bluetooth SoC and connects to several sensors on a board.
The key features include:
Inexpensive,
Rapid prototyping and development
No need to develop firmware
Over-the-air configurable
Bluetooth low energy
NFC for pairing
Microphone
Speaker
Built-in Li-ion battery, accelerometer, gyroscope, compass, color, temperature, air quality sensor
Click here to learn more about the Thingy:52 development kit
Contact Symmetry Electronics at 866-506-8829, email us or start a live chat and we'll be glad to help you with your projects!