Blogs to Add to Your Reading List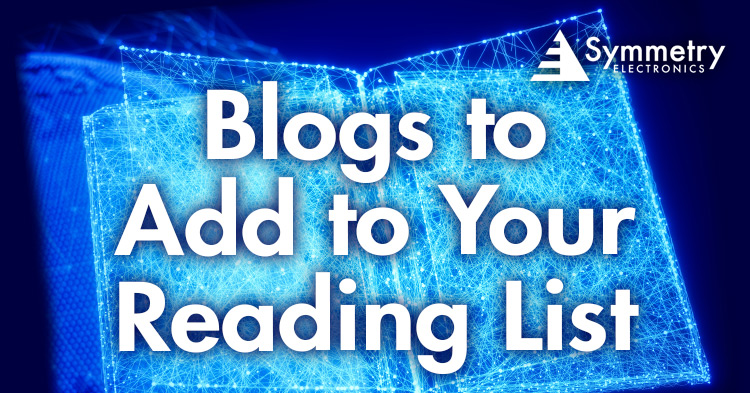 As a leader in passive components for the electronics industry, Abracon's blogs feature content in communications, consumer electronics, industrial, medical, transportation, aerospace, and defense. Abracon specializes in timing devices, frequency control, RF products, antenna products, indicators, and connectivity solutions.
A pioneer in wireless communications, Digi's blog content revolves around IoT products and services in areas like green technology, smart cities, energy management, medical, industrial, retail, and transportation. As a company, Digi is consistently providing cutting-edge IoT solutions in the marketplace.
Fujitsu's goal is to provide new opportunities through connecting people, technology, and ideas. Their blog page focuses on content involving automotive industries, medical industries, retail industries, AI, cyber security, manufacturing, and financial services.
Lantronix is an industry leader in intelligent IT and IoT solutions. Lantronix's blog keeps its readers up to date with industry trends in industrial, financial, energy, medical, security, and transportation markets.
Mouser Electronics is a renowned industry powerhouse. Their blog topics encompass everything electronics-related: circuit protection, connectors, embedded solutions, industrial automation, LED lighting, Optoelectronics, sensors, test & measurement, IoT solutions, and so much more!
Monolithic Power Systems (MPS) boasts high-quality solutions for industrial, automotive, and consumer applications. MPS's blog focuses on innovations surrounding power management, the automotive industry, sensors, solution boards, and more!
Nordic Semiconductor offers low-power wireless solutions. Nordic's blog features content around the latest connectivity innovations. Visit their blog to learn more about items like IoT solutions, Bluetooth low energy, Bluetooth mesh, Thread, and Zigbee.
As a company, Semtech is at the forefront of high-performance analog and mixed-signal semiconductors. Content on Semtech's blog surrounds hot topics relating to sustainability and the ethical impact modern technology has on society.
Sensirion specializes in flow and environmental sensor solutions. Articles on their blog site are teeming with green tech integration in the automotive, industrial, medical, and consumer industries.
Telit is a global leader in IoT modules, connectivity services, and software. Telit's blog covers industry ideas around 5G, cybersecurity, smart cities & buildings, technology in agriculture, telematics, and more!