Bark Tech: Celebrating National Dog Day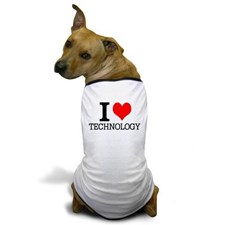 Happy National Dog Day! We're celebrating our fluffy and furry friends by taking a look at our seven favorite pooch products and projects.
1. Smart collars and activity monitors are all the rage among tech-savvy dog owners. There are a number of products on the market and in development: Wüf, Buddy, DogTelligent, Whistle, FitBark, Tagg, and Voyce offer various combinations of features, including GPS and geofencing capabilities, digital vet records, medication and grooming notes and reminders, calorie burning trackers, energy level monitors, sleep monitors, heart rate monitors, microphones, speakers, LEDs, Bluetooth connectivity, temperature sensors, and training tools. Data can be shared to the cloud, mobile apps, and vet offices.

2. For dogs (or humans) who experience separation anxiety, devices like Petcube and Petzi allow owners to keep a virtual eye on their dogs. These devices have HD cameras, microphones, speakers, and interactive games built in so owners can see, hear, talk to, and play with the dog remotely. They also let owners take and share pictures and videos of their dogs, of course!
3. When it's time to eat, the PetNet smart feeder can help regulate feeding times and portion sizes, plus track food content and supply levels. The system can be controlled through the PetNet app, which also lets owners find recipes to suit their pets' needs and restock when food supplies get low.
4. For the dog who loves to play, the iFetch provides an automated game of fetch to keep the pet entertained while the owner is out of the house or taking a break. The device powers on any time one of the mini tennis balls is dropped into the launcher. It runs on battery power or through a wall socket, and can shoot a ball 10, 20, or 30 feet depending on the chosen setting.
5. A new database called Finding Rover is using facial recognition software to help lost dogs get back home. Owners take a photo of the dog using the Finding Rover app or website and add it to the database with a zip code. If someone finds a dog, they can use the app or website to take a picture of the dog to compare to photos in the database. "Lost Dog" and "Found Dog" digital posters are triggered to appear on an interactive map when a dog is reported lost or found. The service allows for easier identification, given that the dog is not required to be microchipped and anyone finding a dog does not need a microchip scanner to help reunite the dog with its owner.

6. Robotic dogs, namely Sony's Aibo, were introduced to offer a glimpse into canine companionship to those who weren't able to have a real dog. Sony sold 150,000 units of Aibo at 250,000 yen (roughly $2,000 USD at the time of writing), but stopped production in 2006 when Sony realized that robotic pets weren't taking off as expected. Sony continued to provide repair services for Aibo until 2014, when the company restructured in an effort to focus on more profitable business segments.
Scaled up and slightly more intimidating than cute, Google-owned robotics company Boston Dynamics has a line of robotic "dogs" of various sizes designed to carry equipment over rough terrain. Spot, the newest of these quadruped robots, is significantly smaller than BigDog, which was developed by Boston Dynamics in conjunction with the Defense Advanced Research Projects Agency (DARPA) for military use.
7. The Nordic Society for Invention and Discovery (NSID) is working on a way to translate animal thoughts to human speech with No More Woof. The system aims to use EEG sensors and microcontrollers to interpret brainwave activity and a speaker to translate that activity into English. (Future plans are underway to include French, Spanish, and Mandarin as well.) The inventors refer to this as "novelty science", but if it gets off the ground it has the potential to revolutionize interspecies communication.
Ready to build something for your four-legged friend? Call Symmetry at (310) 536-6190 or contact us online to find all the components you need to trick out your dog tech.
Subscribe
Stay up to date with industry and supplier news!
Browse