Are Your Designs "IoT-ready"? Lantronix Embedded IoT WiFi & Wired Solutions
Whether your new designs require SOMs, Wi-Fi modules, Single board computers, Software development kits, or more, Lantronix' full suite of embedded (OEM) offerings provides everything you need to enhance the value and utility of your designs, speed time to market, and deploy your IoT and M2M designs, TODAY.
Lantronix OEM Modules family of products, solutions and software are embedded inside modern electronic systems and equipment to provide secure network connectivity, application hosting, protocol conversion, and other functions.
The products are offered with a software suite intended to decrease your time-to-market and increase value-add. Among others, products in the OEM Modules product line include: xPort and xPort Pro, xPico, xPico Wi-Fi, MatchPort, PremierWave EN, and WiPort.
Get started with xPico Wi-Fi Device Server Evaluation Kit
The Lantronix Embedded Wi-Fi Device Server Evaluation Kit with xPico Wi-Fi W1003 Wi-Fi SMT Module IEEE 802.11 b/g/n, with on-module Antenna can be used to evaluate the Lantronix xPico Wi-Fi SMT Embedded Wi-Fi Device Server module.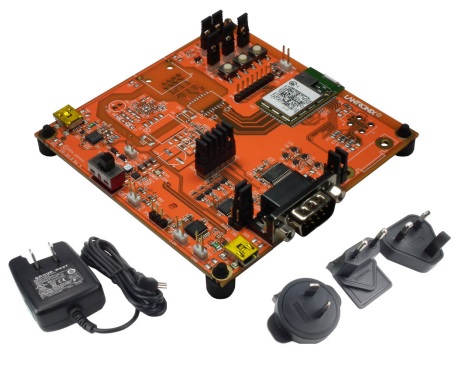 Reduce your development costs and shorten your time to market with xPico™ Wi-Fi®, one of the world's most flexible Wi-Fi® device servers. xPico Wi-Fi is a pin and form factor compatible state-of-the-art member of the xPico family, providing low power, simultaneous Soft AP and client mode, full IP and WLAN stacks, complete device server application and industry best 5-year warranty.
For additional Lantronix product information or technical support, contact Symmetry Electronics, an authorized distributor of industry leading wireless, audio/video and embedded chips, modules and dev/eval tools. www.symmetryelectronics.com/contact-us or call (877) 466-9722
Subscribe
Stay up to date with industry and supplier news!
Browse