Aeris CTO Discusses What Is Slowing IoT Deployment
Although the Internet of Things is not a new technology, it often just sounds like one, thanks to the frequent descriptions of futuristic-sounding portrayals of connected cities, farms, power grids and industrial facilities. Extremely optimistic projections about the growth of the IoT market are another reason the technology can seem elusive. In 2010, IBM projected there would be 1 trillion connected devices — IoT or otherwise — by 2015. Ericsson's former CEO Hans Vestberg helped popularize the idea that there would be 50 billion IoT devices by 2020 in a 2010 presentation to shareholders. Many current articles on IoT continue to repeat that projection, even though most analyst firms now project the number of IoT devices by 2020 to be in the 20 to 30 billion range.
The fact is: IoT projects are easier to launch than they are to scale, so IoT's growth trajectory will not seem as exponential as early projections indicated. "We are seeing hockey-stick growth with IoT, but when I hear people say, for instance, that the IoT market is going to be larger than the gross domestic product of a number of countries in the world, that scares me," said Syed Zaeem Hosain, CTO of Aeris who is also chair of the IoT M2M Council. "It seems to me that there is still too much hype out there and we need to temper that."
In approaching IoT deployment, many industrial and enterprise companies move aggressively at first, but eventually their deployment of the technology slows. "I did a presentation on this subject in 2015 on what I call 'the first-thousand devices problem,'" Hosain noted. "It can seem incredibly easy to deploy 1,000 devices. It can be incredibly difficult to deploy 100,000 and not lose track of what the heck you are trying to do."
[Internet of Things World demonstrates how the next generation of IoT will converge to unlock the intelligence of things in the industrial, enterprise and consumer realms. See what's new for 2018.]
Organization looking to scale pilot IoT projects can run into a variety of snags, but one of the common problems they run into is how unique their particular IoT deployment is. The technology may not be new, but it may force employees to collaborate who have never met before. On top of that, many organizations choose to deploy custom IoT devices with unique firmware for bespoke applications. Companies implementing edge computing as part of their IoT strategy may find themselves in a similar position. For organizations able to develop a custom IoT deployment of, say, a thousand IoT devices, it can be difficult to fathom how their team could scale their IoT deployment to include hundreds of thousands or millions of devices.
On a related point, organizations that opt to design IoT projects in-house from the ground up tend to see slower progress than those buying pre-certified products or partnering with experienced vendors. Another factor is the potential to rely heavily on manual processes in IoT deployments. It may make sense to manually administer an IoT network with hundreds of end points, but not for networks with hundreds of thousands or millions of devices. "Manually provisioning large networks is not possible," Hosain said. Administering such networks — not to mention securing them — demands automation.
Another common problem is the analysis paralysis that can ensue from IoT projects that can generate unthinkable data volumes. Vast data volumes can be expensive to store in the cloud, while edge computing can be challenging for the uninitiated. "And coming up with analytics to make sense from the noise can be challenging," Hosain said. "But there is no point to gathering data if you are just going to let it sit."
On another note, Hosain is more upbeat about the current state of IoT security than he was five years ago. "It seemed like back in those days, the [IoT security message] was falling on deaf ears," Hosain remembered. "Many people were just implementing solutions and not worrying about security. "But now I am seeing the industry as a whole adopt what I call 'security by design,'" Hosain said. "That means a little added cost up-front, but if you can sustain that added cost and be able to do a secure over the air update, you are going to be better off in the long run."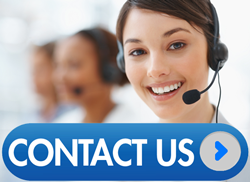 Subscribe
Stay up to date with industry and supplier news!
Browse