A Review of HDBaseT and its Corresponding Benefits
Tuesday, May 6, 2014
In today's audio / video world, connecting A/V equipment can be chaotic and wires are clustered. The challenge comes from the integration of network, consumer electronics controls, audio, video, and power. It also depends on the target location for the source and sink (i.e. display) devices. A/V system integrators and installers are having to provide more affordable, convenient, and robust solutions for today's complex entertainment and info systems.
What is HDBaseT?
HDBaseT is a compelling technology that combines video, audio, Ethernet (100Mb), consumer electronic controls (CEC, RS232, USB, and IR), and power (up to 100W) in a single CAT5/6 cable up to 100m/328ft. The feature set, 5Play™, is the cornerstone of the HDBaseT technologies. It delivers uncompressed HD video up to 4K x 2K UltraHD resolution with zero latency, suitable for both home and commercial usage and promising for industrial applications such as medical and machine vision, where uncompressed original data and zero latency requirements are critical. All audio standards, including Dolby Digital, Dolby TruHD, and DTS HD Master Audio, are supported. An HDBaseT-enabled switch makes it possible to centralize all home entertainment or large scale professional conferencing and monitoring system needs, distributing audio/video, Ethernet data, and power among them via single cable. The support of various control signals significantly reduces cost for A/V system setup.
Key Features of HDBaseT
The technology behind HDBaseT is a proprietary Pulse Amplitude Modulation (PAM) developed by Valens Semiconductor, who created the HDBaseT standard. Other vendors, including LG, Samsung, and Sony Picture Entertainment later jointed Valens to cofound HDBaseT Alliance and promoting the standard. Although it shares the same coding technology as Ethernet and supports Ethernet channels, it is not an IP-based or packetized data stream. It just happens to use the same physical medium: a CAT5/6 cable and its existing infrastructure.
The Valens solution consists of a transmitter (Tx) and receiver (Rx) chipset pair to send source input and output information to displays. Another key feature is the embedded HDMI interface to enable pass-through from an HDMI chipset, meaning a system developer no longer needs to deal with CEC, EDID, and HDCP protocols. It becomes nearly transparent, just a simple physical cable between HDMI devices.
Valens is also considering native DisplayPort support, and we might see it in their next generation chipset. Once HDBaseT was seen as HDMI replacement; in fact, it's actually a complementary solution for HDMI devices to goes beyond local connections.
The Future of HDBaseT
Moving forward, HDBaseT 2.0 is coming in the near future, and will add more networking feature support through the Open Systems Interconnect (OSI) model's 7 layers. It will no longer be limited to physical and data link layers as in the HDbaseT 1.0 standard. HDBaseT 2.0 will also expand point-to-point connectivity to point-to-multi points, make multi-casting stream possible.
Most adopters of HDBaseT today are primarily from the Pro AV and digital signage markets. Challenges remain in the consumer space, since it lacks of adoption from mainstream CE device manufacturers and the current cost is still hard to justify in consumer devices. Once adoption rate and volume growth happens, HDBaseT can truly blossom in the AV world.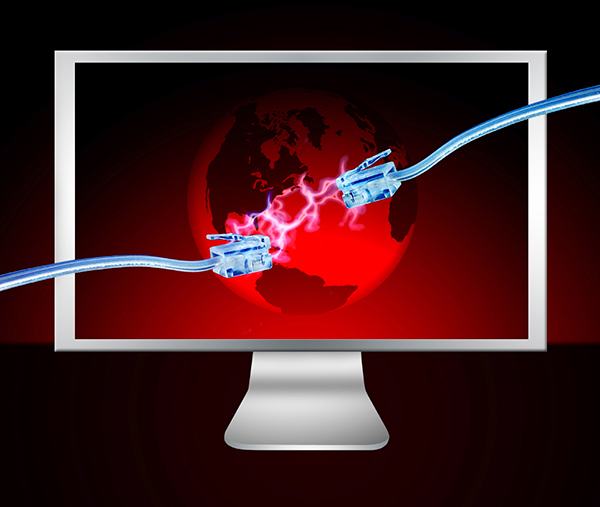 To find out if HDBaseT would be a good fit for your design, please call Symmetry Electronics at (310) 536-6190 or contact us online.